Top 7 Best Free Upcoming PS4 Games For 2020 and Beyond
Here's the list of best upcoming PS4 games in 2020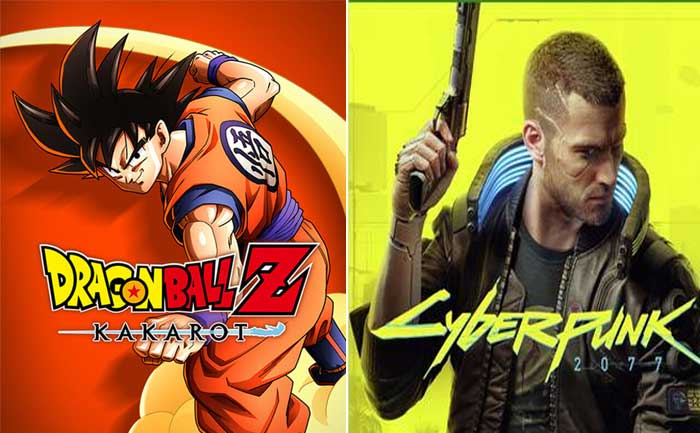 The year 2020 seems to be a big year for Playstation 4 as several PS4 Games are likely be released in the next year. As we are inching close to see the launch of Sony's next gen console the PS5, the year 2020 seems be so packed with many upcoming PS4 Games.  The list of upcoming PS4 games has names of The Last of Us 2, Final Fantasy 7 Remake and Dragon Ball Z: Koakarot, you will surely be confused when it comes to choose the best PS4 Games. Making it easier for you and save your valuable time, we have brought you a list of best upcoming free PS4 games you can buy in 2020.
Besides the name of upcoming PS4 games, we have mentioned their release date order. We have only selected PS4 games that will surely hit the market in 2020. Notably, all the upcoming PS4 games that we have mentioned below are not necessarily exclusives either, some of them likely to be appeared on other console as well. 10 Best Upcoming Games Of December 2019
If you still feel unsatisfied and confused selecting the best free upcoming PS4 games, you can get in-depth insight about them by subscribing to Official PlayStation Magazine in print or digital at a saving of up to 54%.
Here's the list of best upcoming PS4 games for 2020 and beyond
Release date: January 17, 2020
Genre: Action RPG
Dragon Ball Z: Kakarot is one of the most anticipated upcoming PS4 games developed by CyberConnect2 and published by Bandai Namco Entertainment. This action role playing game is said to be based on the Dragon Ball franchise. You should know that it is not PS4 exclusive, it will also be released on Xbox One.
The creator of Dragon Ball Z: Kakarot, Akira Toriyama has designed the new original character Bonyū for the game. The game will have numerous features to keep you entertained. Besides a lot of fighting, you can fly across the world and will be able to fight as other characters as you form friendships along the way.
2. Final Fantasy 7 Remake
Release date: March 3, 2020
Genre: JRPG
You must be one those thousands of people who are desperately waiting for Final Fantasy VII remake. Yes, it is one of the most awaited action role playing game developed and published by Square Enix for the PS 4.
The game is a remake of the 1997 PS4 game Final Fantasy VII, following mercenary Cloud Strife as he, and eco-terrorist group AVALANCHE, battle against the corrupt Shinra megacorporation and the rogue, legendary former Shinra soldier, Sephiroth. The role playing game is reported to have planned to combine real time action similar to Dissidia Final Fantasy with different strategic elements. 
Final Fantasy VII remake will have more action that we have seen in the original real time combat mixed in turn based (much to some purists' dismay), and it's still set to come out in several instalments, making sense when you think about just how huge Final Fantasy 7?
Release date: March 20, 2020
Genre: Action
Doom Eternal is yet another interesting upcoming PS4 game developed by id Software and published by Bethesda Softworks. It is the fifth main title in the Doom franchise and a direct sequel to 2016 hit Doom. Doom Eternal is not PS4 game exclusive, it will also released for Microsoft Windows, Xbox One and Google Stadia.
Talking about the story of Doom Eternal, with Doomguy jumping across dimensions to locations such as Mars and Heaven in an attempt to try and save Earth from being completely destroyed. And as if that wasn't enough already, it also features a new multiplayer mode that will let you control demons and take on a fully kitted out Doom slayer.
Release date: April 20, 2020
Genre: Action-RPG
Cyberpunk 2077 is one of the many upcoming PS 4 games which has created a lot of buzz in the gaming industry. It is a role playing video game developed by CD Projekt Red, an internal studio of publisher CD Projekt. Notably, Cyberpunk 2077 is not PS4 exclusive, it will also be released for Google Stadia, Microsoft Windows, PlayStation 4, and Xbox One.
The game is adapted from the Cyberpunk franchise, it takes place in dystopian Night City, an open world with six distinct regions. Almost 500 total staff members have been involved in the development of the game. The popular actor Keanu Reeves has a pivotal role in it.
As of now, everything looks stunning and there's a real distinct look to everything, with the inhabitants of the city ranging from barely enhanced humans to outlandishly modified gangsters and technologically advanced drones. Do you know that, in Cyberpunk, you will be able to finish the game without committing a single kill.
Release date: May 29, 2020 
The Last of Us Part II is one of the best and free upcoming PS4 Games, which is developed and published by Naughty Dog and Sony Interactive Entertainment. The action adventure game is set five year after the events of The Last of Us (2013), players control 19-year-old Ellie, who comes into conflict with a mysterious cult in a post-apocalyptic United States.
This video game is played from a third-person perspective. Players have an option to use firearms and improvised weapons, and can use stealth to defend against hostile humans and cannibalistic creatures infected by a mutated strain of the Cordyceps fungus.
6. Gods & Monsters
Release date: Fall 2020
Genre: Adventure
The creator of Assasin's Creed Odyssey announced Gods & Monsters at E3 2019 that comes a storybook adventure about a forgotten hero who embark on a journey to save the Greek gods. Embark on a journey to the Isle of the Blessed, combat mythological creatures and defeat Typhon, the deadliest monster in Greek mythology, in a face-off for the ages.
According to the hero of the story, the gods of Olympus turn to you for help, and bestow you with their powers to take on all the mythological creatures who have invaded the Isle of the Blessed. In the game, you will have to work in order to save the Greek gods and face down the most fearsome and powerful mythological creature of all. Gods & Monsters is concluded in a beautiful style that promises to deliver one very charming and interesting open-world adventure.
7. Two Point Hospital
Release date: TBC 2020
Genre: Simulator
Two Point Hospital is a 2018 business simulation game which is developed and published by Two Point Studios and Sega. This is not PS4 exclusive as it will also be released for Linux, MacOS, and Microsoft Windows. The console version for the Playstation and Xbox One will be released in 2020.
A spiritual successor to Bullfrog Productions' 1997 game Theme Hospital, players are given task to construct and operate an empire of hospitals in the fictional Two Point County, with the goal of curing a lot of patients of fictitious, comical ailments. Because visiting real hospitals is not popular, the emphasis on humour to lighten the mood was deemed important by the game developers.
This is the list of best and free upcoming PS4 Games, which are scheduled to release in 2020. Besides the above mentioned seven games there are several others upcoming PS4 Games, which we will update on a daily basis.