Nicki Minaj shows off $1.1M wedding ring bought by her husband Kenneth Petty
Apparently, Nicki's husband gave her an expensive wedding ring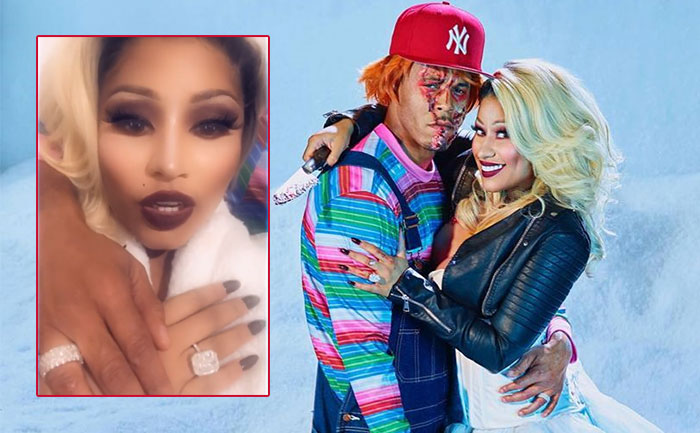 Nicki Minaj's ring is the talk of the town. Nicki shared the pictures on the social media flaunting her ring. The ring that she showed off was bought by her new husband Kenneth Patty. Apparently, the wedding ring is worth $1.1 million. The stunning singer who is newly married lately posted a gallery of videos and pictures on her Instagram profile with husband Kenneth Patty.
However, it wasn't the images or the videos that attracted the attention but the big diamond ring that stole the show. The chunky piece of diamond ring was dazzling with all the bling. As per a report by TMZ, Nicki Minaj husband Kenneth Patty had participated in all the steps of the design as well as the making of giant, square-cut jewel that took many months.
Lately, the jewelry company explained about the Nicki Minaj ring as a custom-made piece that also featured a 17- carat center with the VVS2-clarity diamonds. Not only that, Rafaello and Co. gave their well-wishes to the married couple on Wednesday, October 30 showing the bling on their Instagram account.
Also, Nicki shared a video on wednesday where she showed off her ring as her husband cuddled up behind her. It was apparent how she was trying to keep the massive bling ring as the center of attraction in the selfie video. The wedding ring was all bling and sparkly.
In Nicki's Instagram profile, there was also an image where Kenneth knelt down in front of her and showing a severed finger with the over a million dollar diamond ring on it. Check out the picture below.
Also Read: Rapper Nicki Minaj Ties The Knot With Kenneth Petty