Nicole Kidman and Keith Urban wish their fans happy new year; watch video
Nicole Kidman and Keith Urban wished their fans in a sweet New Year's video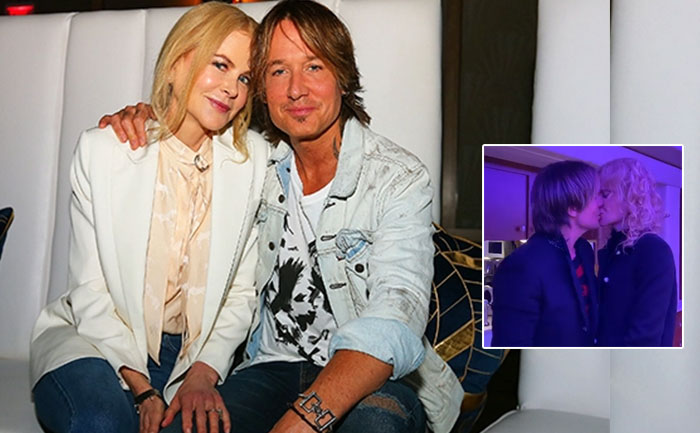 Famous actress Nicole Kidman and her husband Keith Urban wished their fans a Happy New Year with a cute video. In fact, the two coupled up for for a social media video. They came together for an Instagram video taken on Keith's bus after his New Year's Eve Performance in Nashville.
It was after thanking the fans for attending his power-packed show that the 52 year old country singer said to Nicole, "Baby girl, thank you for coming tonight to make it super special." What was more interesting is that the actress who is also of the same age added that she had the best time at the event.
Moreover, Nicole Kidman says in the specific video, "Happy New Year, everyone. 2020 here we come." She posted the video on Urban's Instagram feed.
"Happy New Year, everybody, our blessings to all of you and your families. Be safe in 2020. We'll see you very soon." Keith Urban added. Then, on her own feed, Nicole shared a picture of herself at her husband's show and captioned that it was her favorite way to ring in the new year watching her husband Keith Urban play in Nashville and wished everyone a wonderful 2020.
As per a report by Daily Mail, The Hollywood actor celebrated New Year's Eve with her husband Keith Urban by kissing the side of his head while they were amidst several others ringing in the new year. This was after his performance in Nashville, Tennessee. She was dressed in a black coat paired with stockings with a lacy black dress.
Also Read: Nicole Kidman Gifts Herself A Little Pup And Infinite Happiness