Watch: These Nigerians sing SRK's 'Kal Ho Naa Ho' song flawlessly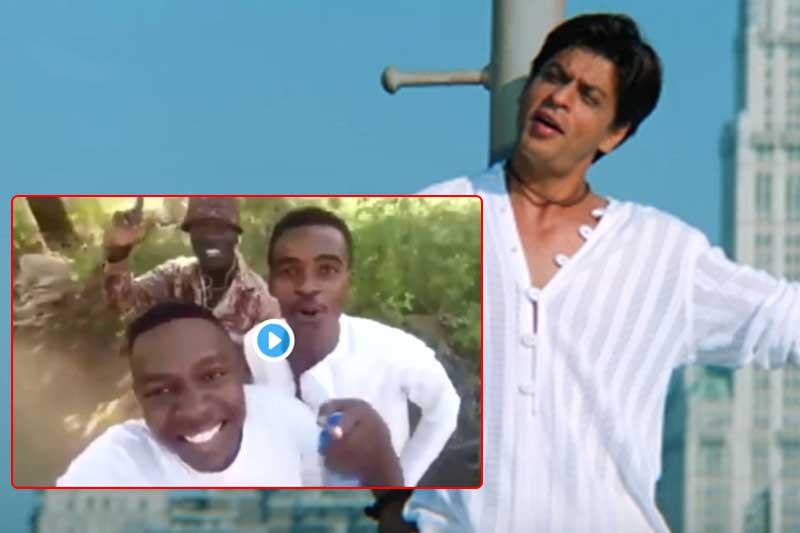 Shah Rukh Khan never upsets his fans whether they live in India or abroad and when we talk about Bollywood movies, it does not restrict to India only. Bollywood movies are now globally seen and these Nigerian people have once again proved that Shah Rukh Khan is a global star.
A video of Nigerian men singing Shah Rukh Khan's song Kal Ho Naa Ho has gone viral on social media. And if you are a fan of Shah Rukh Khan this Nigerian men's video will leave you awestruck.
These Nigerian people have proved that they are the biggest Bollywood fans. Yes! can you believe it?  The video of Nigerian men singing Kal Ho Naa Ho is being applauded by SRK's fans all around the world for their rendition of the popular song.
The video was posted by a user @Alidaudzai on Twitter.
Watch  the Nigerian Hindi song video here:
I swear Nigerians watch more Bollywood than Indians 😂 pic.twitter.com/DC8hPiDwqU

— Ali Gul Khan 🌹 (@alidaudzai_) December 21, 2018
This is how people reacted on Nigerian's video:
Omgggg I love hissss voice!!

— Kea Habanara (@ImNaturallyKiwi) December 22, 2018
Ask this guy to participate in Indian reality show , he surely gt selected and make some money for himself …

— Venkat Athreya (@VenkatAthreya1) December 21, 2018
IM A LITTLE PRESSED THAT NIGERIAN PEOPLE CAN SPEAK/SING BETTER HINDI THAN ME, AN WHOLE ASS INDIAN PERSON, BUT ITS COOL IM FINE ITS WHATEVER

— Abhinaya (@abbygov) December 22, 2018
This boy has vary beautiful voice

— भूखी आँखे (@berojgar_balma) December 21, 2018
— TEQUILA MOCKINGBIRD (@adesuwaeo) December 21, 2018
Still better than any Indian idol contestents.

— Abhi (@ErzaXabhi) December 21, 2018
This is so cool, isn't? Also, it shows how love for Bollywood unites so many people all around the world. Did you too like the video?
Also read: Priyanka Chopra owns these 10 most ridiculously expensive things