Ninja, Alinity and xQc Get Into An Argument On Social Media
The streamers got into a heated debate on Twitter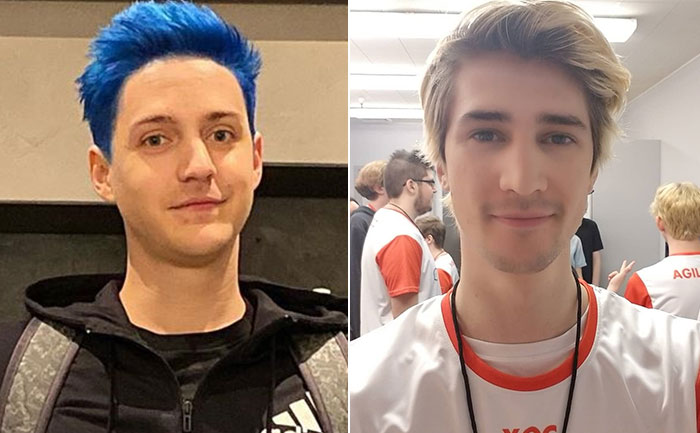 Ninja, Alinity, and xQc are some of the top streamers in the community right now but that doesn't mean they always get along. The streamers got into a heated debate on Twitter when xQc shared that some Twitch streamers got paid for charity streams. However, this is not the case with all charity streams. Dr. Lupo, a top streamer on Twitch, often does charity streams for St. Jude's Children's Research Hospital. He stated on Twitter that he had never been paid for a charity stream. xQc then clarified that he wasn't pointing fingers at DrLupo and the two hashed things out.
From an r/LivestreamFail post on Reddit regarding @xQc stating that a majority of streamers get paid to do charity streams – I've never been paid to raise money for @StJude. Just wanted to be sure that was clear. pic.twitter.com/n4Vbkl1NYf

— DrLupo (@DrLupo) June 30, 2020
This was just the beginning of the drama though as Jessica Blevins, the wife of Tyler "Ninja" Blevins, then called out xQc. This resulted in xQc using the term "sweetie" to address Blevins which she took offense to. She called out xQc for being a "sexist" who doesn't respect women and Ninja also defended his wife by hurling abuse at the streamer.
Alinity joined the conversation next when she replied to a comment by Rod Breslau who called for "xqc+adept vs ninja+jghosty 2v2 bo3 for charity". She replied by saying that Ninja would lose.
Oh this is an easy bet. 👏🏽 Team ninja loses ez

— Alinity (@AlinityTwitch) June 30, 2020
Ninja did not take kindly to that comment and struck back at Alinity saying, "Don't you have another cat to abuse?". This was in reference to a viral video of Alinity with her cat where she was accused of animal abuse.
Don't you have another cat to abuse?

— Ninja (@Ninja) June 30, 2020
Alinity then proceeded to call Ninja "the most toxic person in gaming."
Ninja is the most toxic person in gaming

— Alinity (@AlinityTwitch) June 30, 2020
The argument died down after this but the fans are still going strong supporting their favorite streamer.