Popular Streamer Ninja Is Getting His Own Fortnite Skin
Ninja: "It happened. It's official, we finally got a Ninja skin"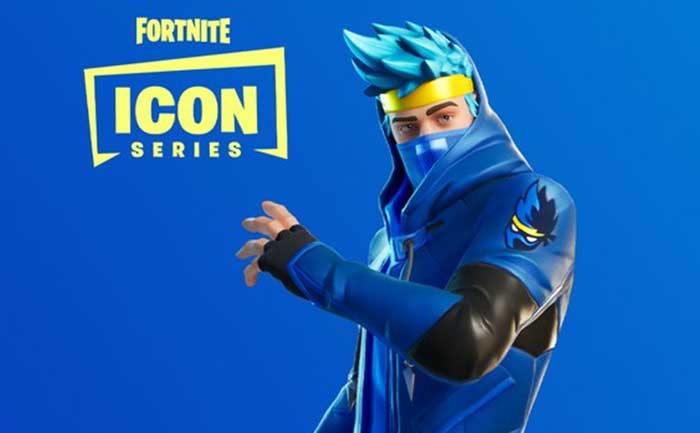 Tyler "Ninja" Blevins is getting his own in-game skin in Fortnite and fans of the popular gaming content creator couldn't be more excited. Ninja first starting gaming professionally in 2009 with Halo 3, long before Fortnite came along. He became a streamer in 2011, playing games such as H1Z1 and PlayerUnknown's Battlegrounds.
His work over the year has led the gamer to this moment. Ninja is set to receive his own in-game skin in Fortnite. While Ninja has been around for a while, it was Fortnite that really took his popularity to new levels. The news was announced by Ninja in an official announcement through Steam on January 15.
Ninja had been teasing a "massive surprise" ever since January 14 to his fans. "It happened. It's official, we finally got a Ninja skin. In the game. In Fortnite. We did it," the streamer ecstatically told his fans during his stream. Ninja and his family were also a part of the television game show Family Feud in 2015, while he was gaining popularity.er.
The Ninja Fortnite skin will feature his signature blue hair in addition to black pants and a blue hoodie. There are four different variations of the character including some cool katanas to highlight his Ninja persona. Fans itching to get their hands on the skin will not have to wait long as it will be available in Fortnite on January 16. The streamer, who recently made a move to Mixer from  Twitch, shared the news through his Twitter page.
I've dreamt of having a skin in Fortnite since I started playing the game. Today, my dream becomes reality. Get the Ninja Fortnite Skin in the Epic store Thursday 6 p.m. CST-Sunday 7 p.m. Don't forget to use code NINJA! #NinjaSkin #EpicPartner pic.twitter.com/xTn9UlbkGI

— Ninja (@Ninja) January 15, 2020
However, the Ninja Fortnite skin is going to cost gamers some cash, though there is no fixed amount revealed yet.
ALSO READ: Complete Guide: How To Unlock Fortnite's Secret White Scientist Skin Style