xQc says Disguised Toast is 'lying' about why he moved to Facebook Gaming
Disguised Toast recently switched from Twitch to Facebook Gaming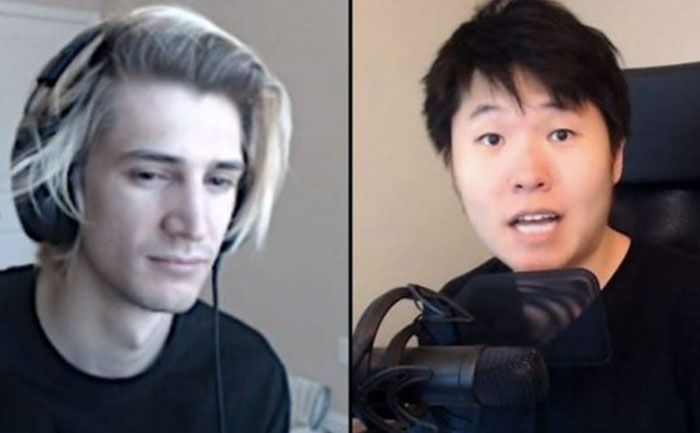 Twitch has not been having a good time lately with a lot of its mega-stars switching platforms. The primary of these were Tyler 'Ninja' Blevins, Michael 'Shroud' Grzesiek and Jack 'CouRage' Dunlop. Recently, Disguised Toast joined the throng of Twitch streamers leaving the platform and xQc shared his opinion. Popular Twitch streamer xQc believes that Disguised Toast is lying about his motivations behind moving to Facebook Gaming.
Jeremy 'Disguised Toast' Wang had stated that he was convinced to switch platforms by Facebook Gaming "helping others in need" and just needing a fresh start. However, xQc isn't convinced and proclaims that Disguised Toast is trying to hide the real reason being his switch.
xQc talked directly to viewers on his November 23rd stream about Disguised Toast, stating:
"I don't like it because it's just not true dude. It's not true dude," xQc stated. "Like this untapped market potential? Dude, come on man. Like dude, it was more money. If you're going to swap platform, you're going for a hail mary juice extraction. If you're going for a juice extraction, you want to get the most juice as possible – and Facebook had the most juice in that instance."
Disguised Toast has claimed that he was given a $20,000 budget to make his announcement video which he decided to donate to St Jude's Children's Hospital instead. In addition, audience donations for his first month with Facebook Gaming will also be donated the same way.
Facebook Gaming is an upcoming platform with a lot of market potential. The site has numerous users across the world who have access to a Facebook profile. It is just a matter of redirecting these users towards Facebook Gaming to create a profitable hub for gaming content creators.
ALSO READ: Mega Streamer Shroud Is Leaving Twitch For Microsoft's Mixer