Nirav Modi's Mess Dig Deeper as His Swiss Bank Accounts Freeze
The Switzerland Bank Freeze Nirav Modi's account as per request from Enforcement Directorate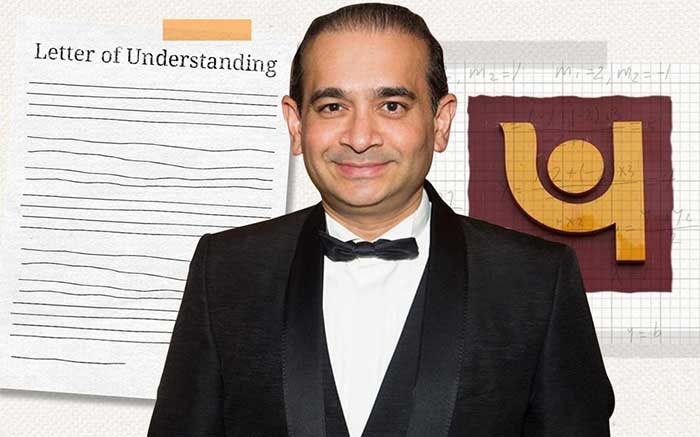 The Fugitive Indian Businessman Nirav Modi, nephew of Another Fugitive Businessman Mehul Choksi is presently in London Jail. He was wanted by the Interpol for Money Laundering, Breach of Contract and Cheating since August 2018.
Troubles for the Indian Diamontaire only dug deeper when the Enforcement Directorate of India appealed to The Government of Switzerland to freeze four of his bank accounts. They got a lead when they traced the transfer of Rs 283 crores from Punjab National Bank to Modi's Swiss bank account.
The ED has sealed Modi's assets worth Rs 2000 crores already. He has been abiding in the Wandsworth prison in south-west London since March already. Still the decision regarding his extradition from UK to India is pending.He has been in jail since 100 days already. Scotland Yard officers who were uniformed had arrested Modi on March 19. They had an extradition warrant against him.
He appealed for bail which has been rejected four times. The first for the extradition controversy was held on 30th of May at Westminster Magistrates' Court in London. Judge Emma Arbuthnot have given the Indian Government a 14 day deadline. It is to confirm in which prison will Modi stay if he is extradited to India.
Modi's sister, Purvi Modi is also involved in the Rs 13,000 crore scam of the PNB. According to the Laws of UK, Modi have to be presented every four weeks, the next one scheduled on 29th of July.
The 48 year old billionaire has a fraudulent case filed by an LA based businessman Paul Alfonso for USD 4.2 million. Modi sold two custom made diamond rings to him, which turned out to be lab diamonds.
Also Read:  Mehul Choksi's Extradition Controversy Augmented By Message From Antigua's PM