Nirbhaya Case: Four Delhi bus gang-rape convicts hanged to death in Tihar jail
Nirbhaya case live updates: All 4 convicts hanged, bodies shifted to hospital for postmortem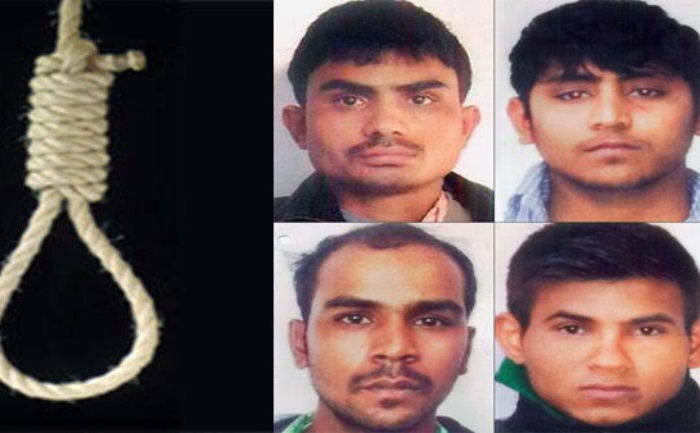 Four men convicted of the gang rape and murder of a student Jyoti Singh on a bus in Delhi in 2012, have been hanged. The men were executed at dawn on Friday in Tihar jail, on the outskirts of the capital. The hanging was carried out as per the schedule after a three-judge Supreme Court bench rejected the final plea by the convicts' lawyer AP Singh to stay their execution in a late-night hearing.
The four men Pawan Gupta (25), Vinay Sharma (26), Akshay Kumar (31), and Mukesh Kumar (32) convicted for Nirbhaya's gangrape and murder, were hanged to death in Delhi's Tihar jail. Sandeep Goel, Director-General of Tihar jail, confirmed the news to the media that the four convicts were hanged together at 5.30 a.m. He further added that a doctor has examined and declared all four dead.
The bodies of the deceased have been sent for postmortem. It will be done by a five-member panel of DDU forensic department, under the supervision of Dr. B.N. Mishra.
Asha Devi, Nirbhaya's mother who had struggled to get punishment for the four men on hearing the news said,"I hugged my daughter's photo and said, 'Today you got justice'." She added that though justice was delayed but it was not denied.
On the fateful night, the 23-year-old victim Jyoti Singh and her friend, after watching Life of Pi at a cinema hall in south Delhi's Saket, had boarded a private bus from Munirka Bus Stand at 9 p.m. when the gangrape took place. She was repeatedly raped, tortured brutally and thrown off the bus along with her friend. The victim was rushed to the Safdarjung Hospital, after being spotted by passers-by on National Highway 8 near the Mahipalpur flyover. The 23-year-old physiotherapy student clung to life for two weeks before succumbing to her injuries. She died in a hospital in Singapore, where she had been transferred in a desperate attempt to save her.
Outrage over her death led to India passing tough new laws against sexual violence, including the death penalty for rape in some cases.
Also Read: Nirbhaya Case: Delhi court issues death warrants to four convicts