Did You Know? Nita Ambani Had A 'Condition' To Marry Mukesh Ambani
Read to know what was Nita Ambani's condition to marry The Reliance Industries Chairman Mukesh Ambani.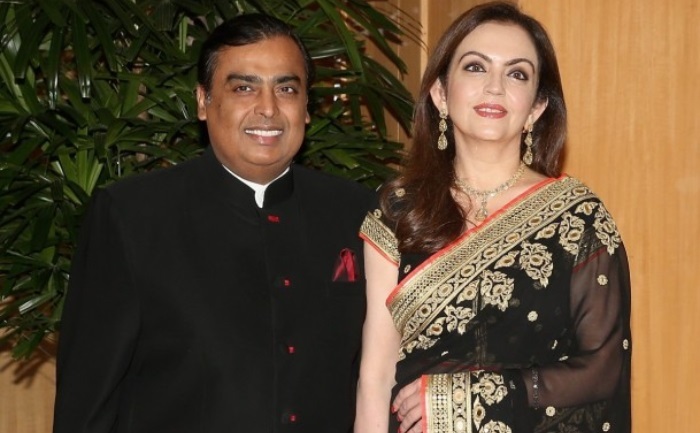 Mukesh and Nita Ambani have been happily married for more than three decades and now have three children Akash, Isha and Anant Ambani. But, did you know? Nita Ambani put on one condition before marrying the business tycoon. Yes, you read it right!
Mrs. Ambani stated that she would work even after their wedding to which the business tycoon agreed and currently, she runs the Dhirubhai Ambani International School, which is shows her love for teaching. Later, Nita left her job and started taking an active part in the Reliance Group.
In 2017, India Today Conclave, Mukesh said that he always aspired to be a teacher. "Until my father brought me into Reliance I was pretty sure that I wanted to study in a US university, hopefully, a little bit of time either work at the World Bank or teach as a professor."
"So with my wife being a teacher, she is now saying that it is high time that you teach. Both of us will be involved in the education in the coming years, that is something that we want to do more for our own satisfaction than anything else," he added.
Talking about how Mukesh proposed Nita, on Garewal's chat show Rendezvous with Simi Garewal, he said, "Nita was really the first girl. I had pretty much made up my mind that this is it, this is my life partner. I could sense in Nita that she was there and not there also. Once when we were driving on Peddar Road, it just occurred to me and said Nita will you marry me, say yes or no now in the car."
Sharing more details, Nita said that the complete situation took place amid huge traffic which had others on the road yelling and honking, while Mukesh was adamant to not move without an answer. The power couple tied the knot on 8 March 1985.