Prices of Nita Ambani's THESE luxury handbags will blow your mind
The price of Nita Ambani's luxury handbag collection will leave you awe-struck
Nita Ambani wife of Asia's richest man Mukesh Ambani is the perfect example of beauty and brains. Businesswoman, philanthropist, fashion connoisseur, and many other things, Nita is an equal partner and stands tall with her husband Mukesh Ambani sharing the vast responsibilities with him with ease.
The matriarch of the first family of India has established herself more than just a mogul wife. Nita Ambani is an inspiration for career women everywhere. But there is one aspect of her life that sets her apart from others. Nita Ambani is the proud owner of many expensive things. From personalized lipsticks to private aircraft she has it all. If you follow Nita Ambani closely then you must have noticed her bags too. Just like her stylish outfits, her bags too are laced with gold and diamonds.
Here are some of the most expensive bags owned by Nita Ambani:
1. Himalaya Crocodile Skin Hermes' Handbag: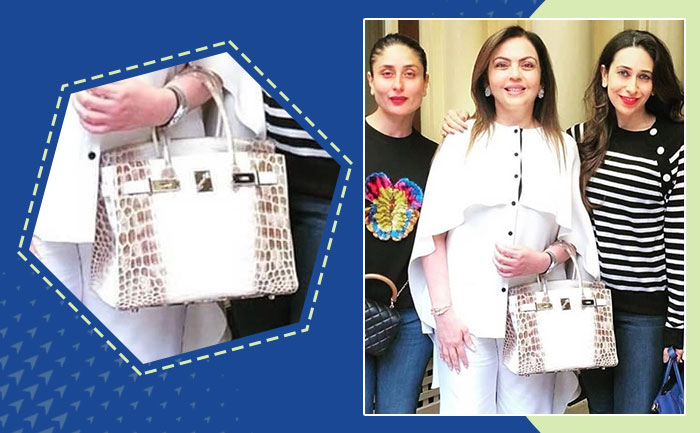 Nita Ambani was spotted with the Kapoor sisters in London where she was carrying a Himalaya Crocodile Skin Hermes' handbag. This rare bag Nita Ambani owns is laced with gold and diamonds and has 240 diamonds. It was sold in the year 2018 at an auction for Rs 2.6 Crores.
2. Elephant Shape Clutch Judith Taliber: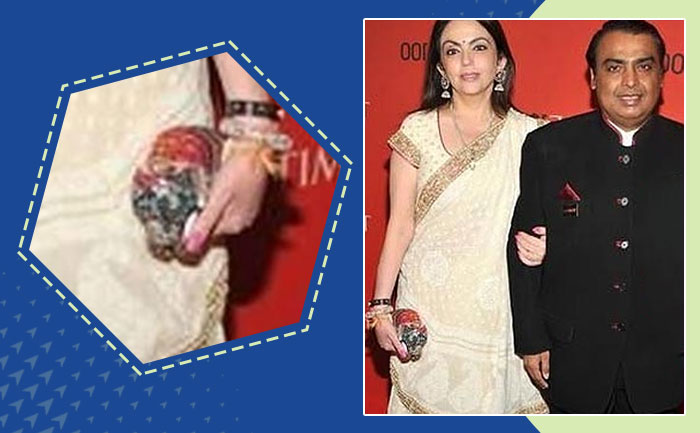 This is an elephant shape clutch. She was seen carrying in New York as she attended the Time 100 Gala Event. This 'Maharaja Elephant' clutch bag from Judith Leiber has multicolored Austrian crystals and costs a whopping $5495 that roughly translates into Rs. 416646.
3. Ganesha clutch Judith Leiber: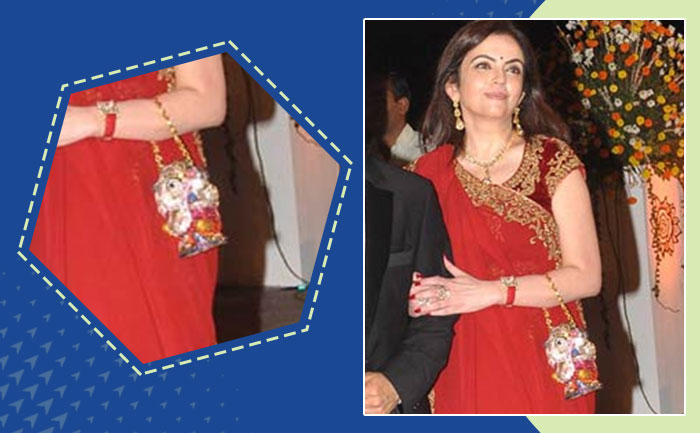 Nita Ambani owns a Ganesha clutch from Judith Leiber. This one has Austrian crystals and costs Rs $5995 which is around Rs 4,26,000 in Indian rupee. Bollywood actress Shilpa Shetty also owns a similar bag.
4. Jimmy Choo Cosmo bag.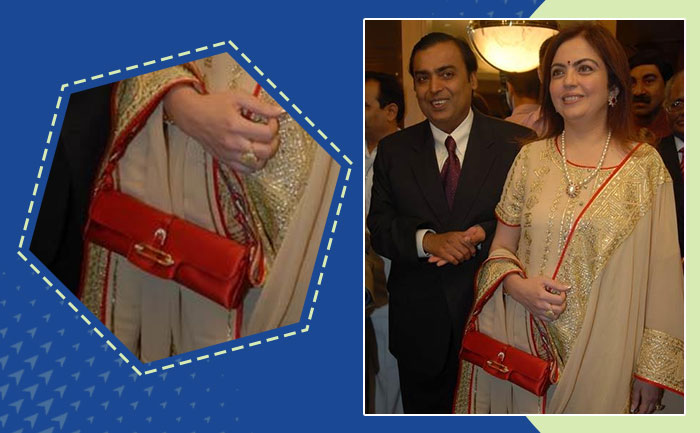 Jimmy Choo is one of Nita Ambani's handbag brands. She owns a red cosmo bag from the brand. This small bag costs Rs. 31509.
5.Blue bag Celine: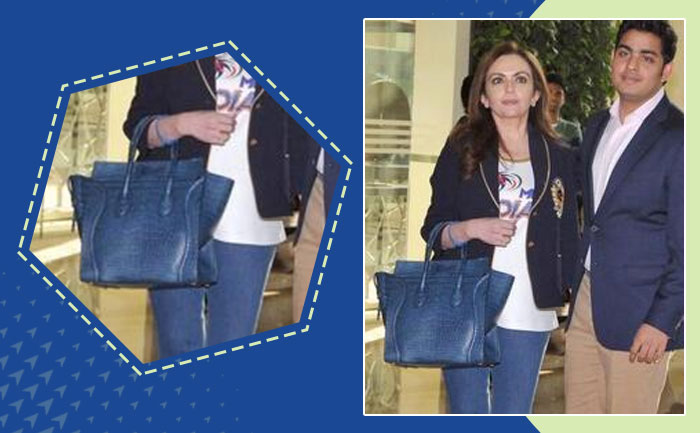 This blue bag from Celine has a snakeskin texture and costs Rs 125,797.
Also Read: 7 Most Expensive Things Owned By Nita Ambani