7 Most Expensive Things Owned By Nita Ambani
Most Expensive Things Owned By Nita Ambani; From Personalised Lipsticks to Private Jet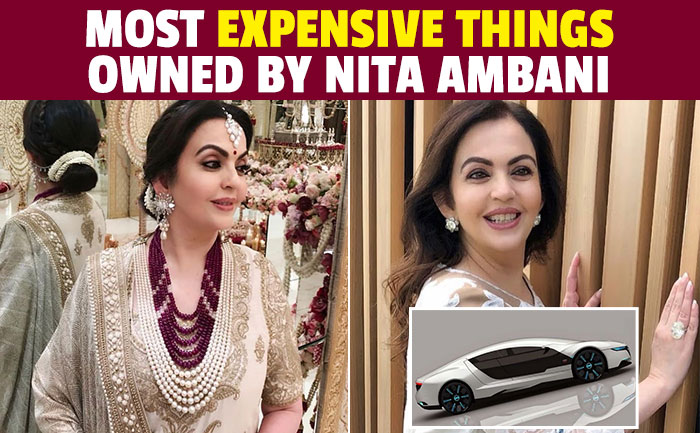 Nita Mukesh Ambani is an Indian Philanthropist. She is the chairperson and founder of the Reliance Foundation and a non-executive director of Reliance Industries. Married to Mukesh Ambani chairman of the Reliance Industries Limited one of the top billionaires in the world, Nita Ambani is also the owner of IPL team Mumbai Indians. She also heads Dhirubhai Ambani Group of Schools.
The Gorgeous First lady is the most influential women business leader in Asia and her worth is around $ 31.1 billion. Nita Ambani truly lives life Queen size in her palatial home Antilla. Nita Ambani is India's richest woman who has matched her persona well by owning the most expensive personalized lipsticks, shoes, clothes and many other things.
Here are the 7 most expensive collections owned by Nita Ambani:
1. Personalized Lipstick Collection: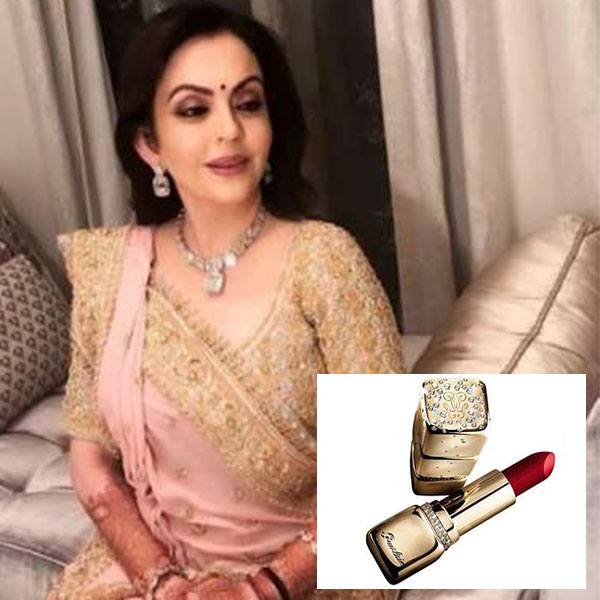 Nita Ambai has a huge collection of customized lipsticks that have been curated especially to match her outfits. The packaging of the lipsticks befits the Queen as they are made of silver and gold. The whole collection costs around 40 lac bucks.
2. Tea Set from Japan: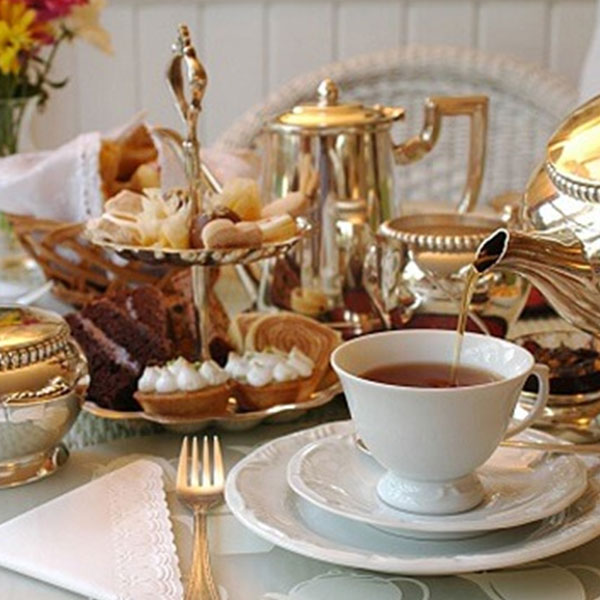 Nita Ambani likes to drink her morning tea in Japan's costliest and oldest cutlery set from brand Noritek. The price of this special crockery is around 1.5 crore.
3. Huge Collection Of Shoes: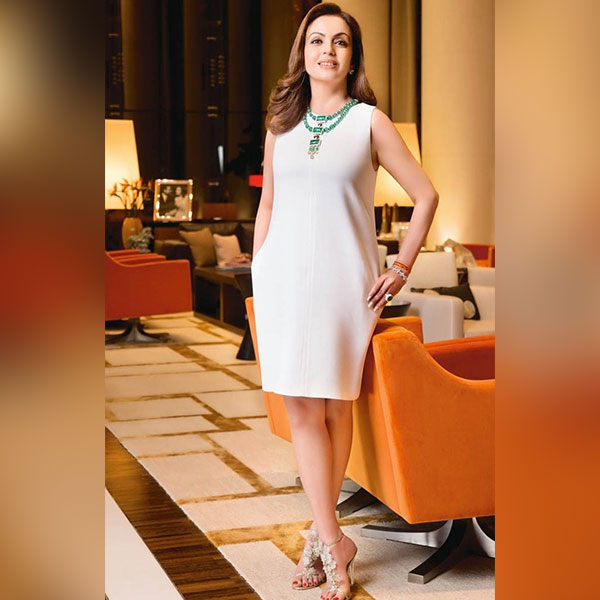 The Lady is the owner of a huge collection of shoes from Jimmy Choo, Padro, Garcia, and Marlin. The price of these shoes starts at Lakhs. She never repeats her shoes.
4. Sarees studded with Gold and Diamond: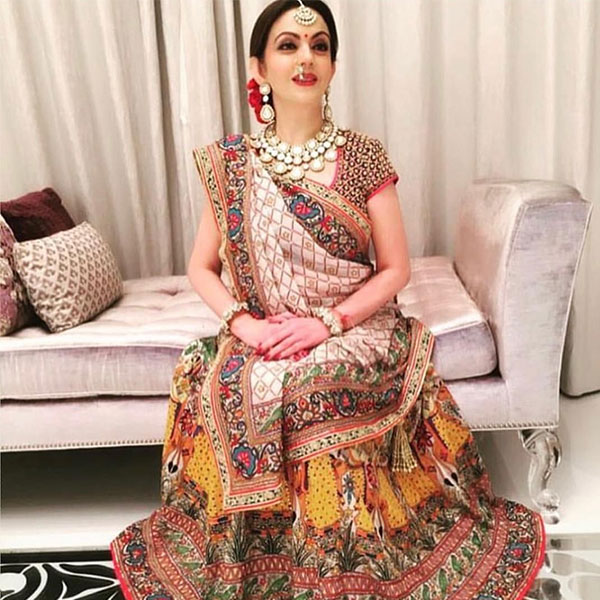 Nita Ambani is often spotted wearing sarees that are specially made for her. Some of them are made out of hand-woven art and studded with gold, diamond, and emerald costing around Rs 40 lakh.
5. Owner of a Corporate Jet: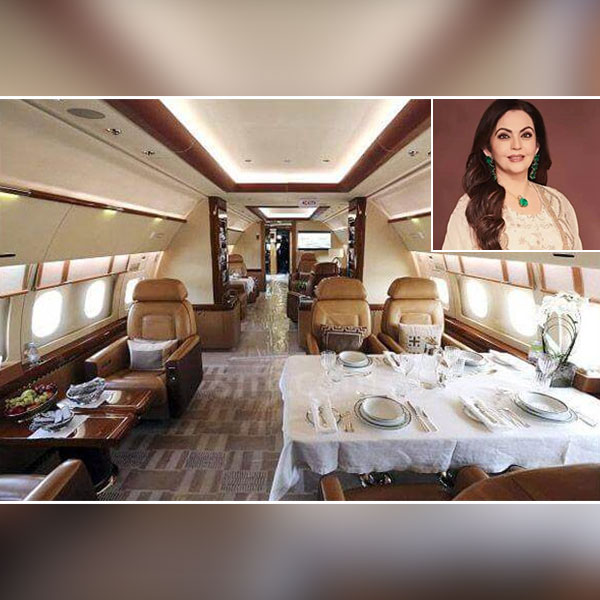 Nita Ambani owns the plush corporate jet that is worth Rs 240 crore. It was gifted to her by Mukesh Ambani.
6. World's Most Expensive Car: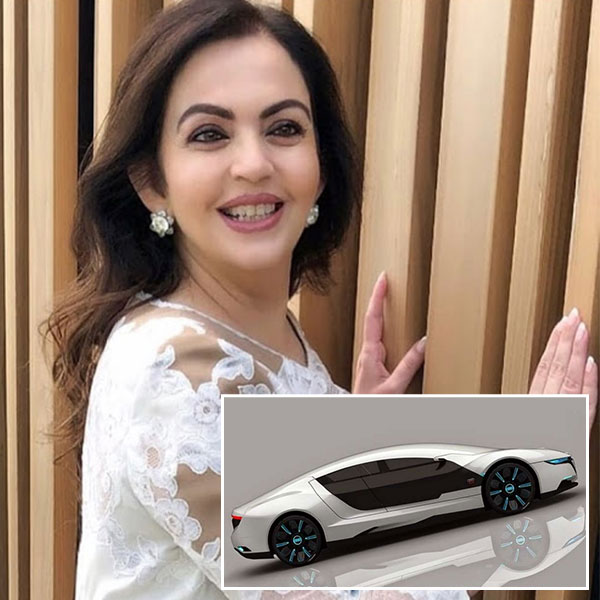 Nita Ambani bought an Audi A9 chameleon, which is a special car with a limited number of units available in the market. The actual price of the car is 90 crore. The salary package offered to the driver of this car is 24 lakh per annum. She also owns Mercedes Benz S class, Roll Royce Phantom, Bentley Flying Spur, and many others.
7. Exclusive Jewellery Collection: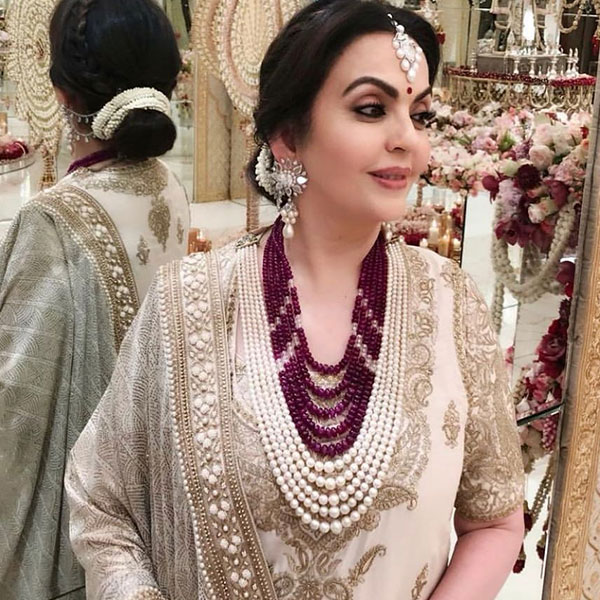 Nita Ambani has a collection of diamond chockers to traditional gold jewellery to various diamond rings. Each time she steps out she is seen sporting some outstanding pieces of jewellery These all come from top designers of the world.
Also Read: Nita Ambani's Jewellery Collection Are A Treat To Our Eyes!