Nitish Kumar in a surprise turn of events questions NDA's 'Demonetization' move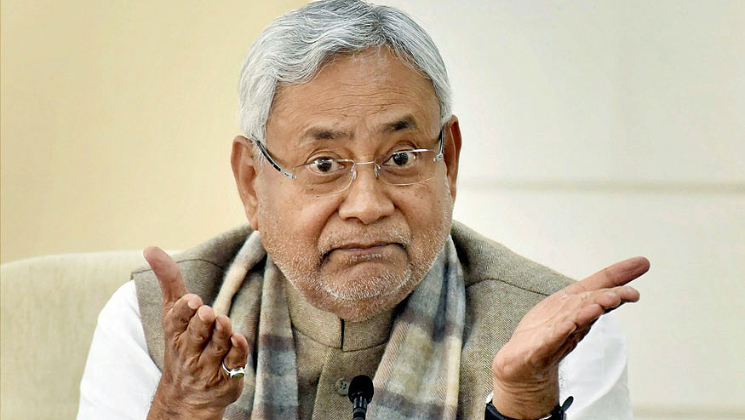 Two years before Nitish Kumar, CM of Bihar and President of Janata Dal (United) termed 'Demonetization' as a bold move, however in a surprising turn of events, he has now questioned the same. The Chief Minister questioned benefits of 'demonetization' and has slammed banks for allegedly trying to help rich and powerful manage their cash during the cash crunch time.
"I was supporter of demonetisation…but how many people benefited from it? Some powerful people shifted their cash from one place to another," Kumar said at a meeting with bank officials here on Saturday.
You(banks) are very particular in recovering debts from small people but what about those powerful people who take loans & disappear?Its surprising that even the highest officers are unaware.Banking system needs reform, I am not criticizing,I am concerned:Nitish Kumar (26.5.18) pic.twitter.com/tnXyZZeLUG

— ANI (@ANI) May 27, 2018
Incidentally, Kumar's spoke about 2016 demonetisation the same day, when the party was celebrating completion of four years of Modi government at the Centre. After the Chief Minister expressed his reservations about the benefits of demonetisation to the man on street, senior BJP leader and Deputy Chief Minister Sushil Kumar Modi, who was also present, downplayed his statement, saying, "Nitish Kumar has been a supporter of demonetisation."
In 2016, Kumar, then part of a Grand Alliance of Rashtriya Janata Dal (RJD) and Congress, had supported demonetisation, while RJD chief Lalu Prasad had opposed the move. Kumar had described the Centre's demonetisation decision as "sahsik" (courageous), which, he said, would help in the fight against black money.
However, the attack on black money would yield better results only when scrapping of notes is coupled with attack on benami properties and prohibition, the Chief Minister said. "While supporting demonetisation in principle, I, with equal strength, criticise the poor arrangements for its implementation due to which common man is facing hardship," Kumar, who is also the JD(U) National President, said.
"I am seeing a minus with plus whereas many others are seeing only minuses," he had said.
Sources suggest that Nitish Kumar has been unhappy with the alliance for quite some time now. Furthermore there's hardly any scope for Mr Kumar to go back to the RJD and Congress. Many BJP leaders say all this is posturing by Mr Kumar, used as a bargaining chip in the run up to next year's general elections.
Image Source/ NDTV.com