Nitish Kumar likely to quit as CM after 2020 elections, claims Upendra Kushwala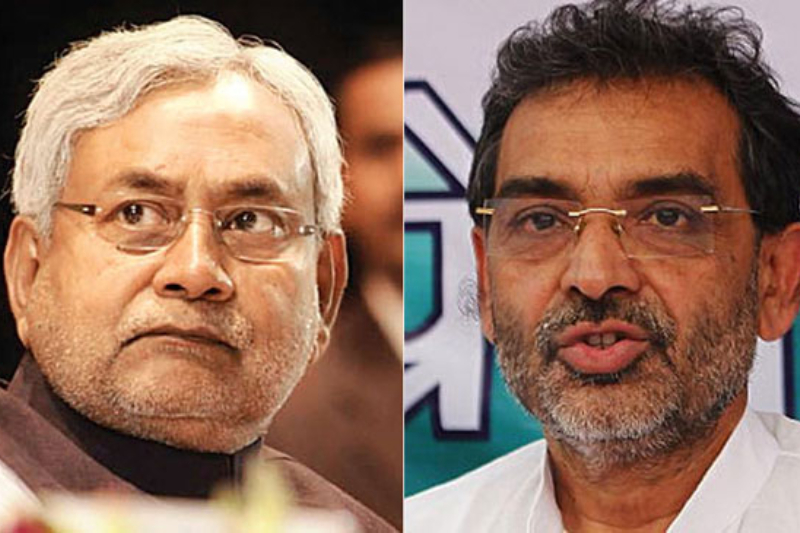 A shocking claim emerged in Bihar's politics on Wednesday. Union minister Upendra Kushwaha claimed that Nitish Kumar would not continue as Bihar CM beyond the year 2020. He said that Nitish Kumar has reached the saturation point in power and wants to step down.
"I am neither doing any politics nor I am making any satirical comment on the CM, but he (Nitish Kumar) has himself expressed his desire not to continue beyond 2020. I have ruled for 15 years. How long will I be the CM," Kushwaha quoted Nitish Kumar— whose party, RLSP — a part of the BJP led alliance said in an event in Patna to mark Sardar Vallabhbhai Patel's birth anniversary.
NDTV reported that while addressing his party's youth workers in Patna, Kushwaha stated that no one knows Nitish Kumar better than him. "Nitish himself said that he will step down as Bihar's CM post soon," Kushwaha added.
In the meantime, Kushwaha's claim was brushed aside by JD (U) spokesperson Neeraj Kumar. He said that Nitish Kumar was chief minister by "virtue of people's mandate and the legislators' choice".
This is not the first time that the Kushwaha has raised the issue of Nitish Kumar's future as CM. In July, he had questioned the logic of going with Kumar as the National Democratic Alliance (NDA)'s chief ministerial candidate for the 2020 state assembly polls.
He asked why his party was not inducted in the cabinet when the Janata Dal (United) joined hands with the NDA in July 2017. RLSP chief is reportedly upset with the coalition for not assuring his party a respectable seat-sharing deal for the 2019 elections.
A former JD(U) leader, Kushwaha quit the party in 2013, months after suspension on disciplinary grounds. He then floated his own outfit and joined the NDA while Nitish's was out of the BJP-led coalition.
Also read: General Elections 2019: Nitish Kumar, Amit Shah say it's 50-50 in Bihar seat sharing