North Korean leader Kim Jong Un's Weight Loss Video Sparks Rumors About His Health
Kim Jong Un's sudden weight loss has sparked several speculations around his health condition. He was away from the limelight for very long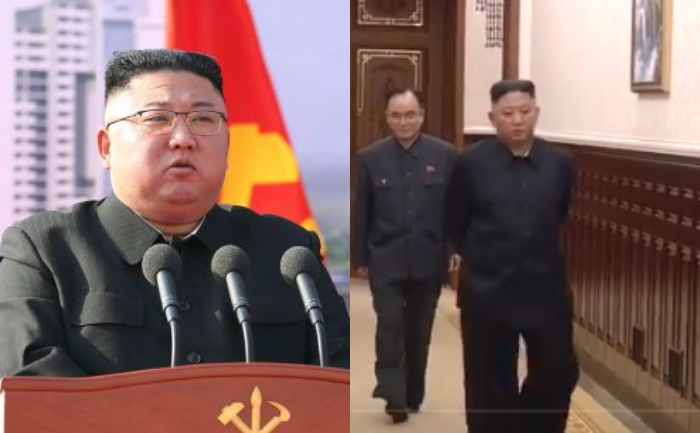 North Korean leader Kim Jong Un made a public appearance after three months of being away from the limelight. In the latest video, he appears slimmer and he has surely lost a good amount of weight. His sudden weight loss has sparked controversy around his health condition. The latest video clearly is evidence that he suddenly choose to lose weight while being away from the limelight, while many also believe that it could be of his deteriorating health probably that's why he maintained an absence in the news.
Many international and NK news reports closely have analyzed Kim Jong Un's pictures and videos from his latest appearance. From November-December 2020 to April 2021 to June 2021, between these periods in particular he has apparently made significant changes in his health(weight). The analysis by experts suggests that the length of the strap of his Swiss company watch from the latest images appears longer in size, indicating a slimmer wrist. If the sudden weight loss is due to any of the health conditions then that surely indicates volatility and it could might affect other nations.
Here check out his latest video:
Is it just the camera angle or has Kim lost a *lot* of weight? https://t.co/sOZ6dFJxsw

— Vipin Narang (@NarangVipin) June 5, 2021
Kim Jong Un's health was already a subject of discussion after he disappeared for 20-days last year when pandemic Coronavirus was at its peak. He even missed birthday celebrations for his late grandfather and state founder Kim Il Sung. His sudden weight loss video has yet again attracted the eye-balls.
For more such updates, stay hooked on to The Live Mirror.
Also Read:  Donald Trump On Kim Jong Un's Health: I Do Have A Very Good Idea