NRC impact: Bengalis in Assam to contest Lok Sabha election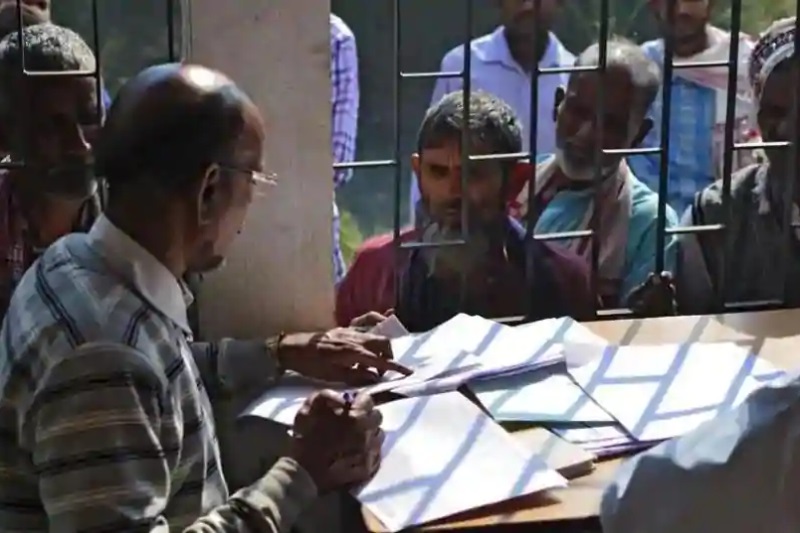 Many socio-cultural organisations of Bengali Hindus are planning to field Bengali candidates in all 14 Lok Sabha constituencies in the state. Representatives from Bengali organisations in Assam and West Bengal are scheduled to meet West Bengal Chief Minister, Mamata Banerjee on November 1.
Mukul Chandra Bairagya, national working President of All India Namasudra Bikash Parishad (AINBP), one of the largest Dalit refugee organisations in Bengal, was quoted by Hindustan Times saying, "We, along with some other Assam-based organisations, have decided to field Bengali candidates in all 14 LS seats in the state. We will offer Mamata Banerjee our support if her party fields candidates. Otherwise, we will seek her support for independent candidates we will be fielding."
AINBP is a part of Bengali United Forum of Assam (BUFA) which is an umbrella group of various Bengali organisations. All Assam Bengali Youth Students' Association (AABYSA) is one of the oldest organisations of Bengali Hindus in Assam.
Found in 2015, Bharatiya Gana Parishad (BGP) had contested a handful of seats in the 2016 Assam Assembly elections with little success. It has already tied up with the Trinamool Congress.
"The situation of Bengalis has changed overnight since the publication of NRC's final draft. As many as 21 Bengali Hindus have committed suicide since then. We are coordinating with Trinamool Congress and other Assam-based Bengali organisations to ensure candidates are fielded on the basis of consensus in all 14 Lok Sabha seats," said Avijit Chakraborty, president of BGP was quoted by the daily.
Sudhendu Mohan Talukdar, a leader of AABYSA said, "We have initiated the floating a political party for Bengalis in Assam. This is a must for our survival. Meanwhile, it will be good for both Trinamool Congress and Assam's Bengali organisations if an electoral understanding could be reached. We need to gather all possible resources to let the Bharatiya Janata Party (BJP) know the might of the Bengalis."
BUFA chief coordinator Mahananda Sarkar Dutta said, "Bengalis, especially Bengali Hindus, have zero expectation from the BJP and the Congress. We are open to Trinamool Congress though."
Talukdar, who said that most Bengali hindus of the state voted for BJP in 2016 Assemble elections said, "The Bengali-speaking people can influence the result in 13 out of 14 Lok Sabha seats (except for Jorhat)."
Leaders of Bengali organisations in Assam said, for every 100 people, 29 are Bengali-speaking, of whom 18 are Hindus, mostly Dalits.
As per Tapodhir Bhattacharjee, who was the former vice-chancellor of Assam University, the possibility of fielding Bengali candidates as independents in the coming Lok Sabha elections is getting brighter.
He said, "Right now, it looks very likely that Bengali organisations in Assam will field Bengali candidates in the Lok Sabha elections."
Shiladitya Dev, the BJP MLA from Hojai and the party's key Bengali face in Assam said, "I am aware of the plan. This will only increase tension between Assamese and Bengalis. One should give priority to common sense over emotion at this moment and they should focus on including their names in the list."
Also read: Assam NRC: Supreme Court allows five more documents, extends deadline