Pakistan to receive USD 6 billion from China after Imran Khan visit: reports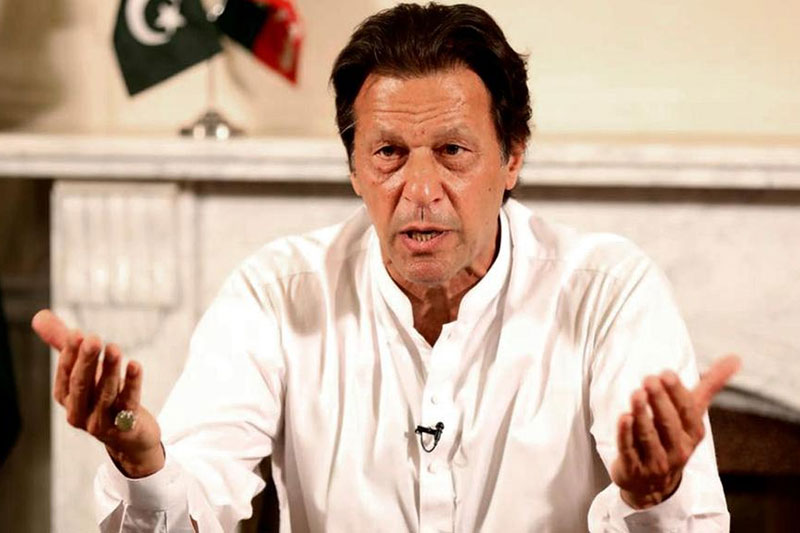 China reportedly would pay a sum of USD 6 billion as aid to its Asian allies Pakistan who are currently undergoing a low point in their economy which is dependent on bailout package of the International Monetary Fund (IMF).
Khan is in China for his maiden visit and has reports from Pakistani media states that he has met His Chinese counterpart at the Great Hall of People where they delegation level talks.
Expectedly, GEO TV quoted sources saying that Pakistan would receive an amount of USD 6 billion during the visit.
The report further stated that China would pay a loan of USD 1.5 billion along three billion more for the China-Pakistan Economic Corridoor (CPEC).
The entire amount would be a part of the USD 6 billion but there has been no official report as such from China on this.
"A very difficult economic situation" has been inherited by Pakistan, said Khan to Xi.
"Unfortunately our country is going through a low point at the moment with two very big deficits, a fiscal deficit and a current account deficit," he added further as quoted by PTI.
That Beijing's relationship with Islamabad will always remain a "diplomatic priority" asserted Xi.
"China has always placed Pakistan as a diplomatic priority for China, supported Pakistan's safeguarding of national independence, sovereignty, and territorial integrity, and supported the new Pakistani government's smooth running of the government and advancement of national construction," he said.
This would thus be the second USD billion package that Pakistan would be obtaining in the last few weeks. Khan's visit to Saudi Arabia last month has also led to a funding of USD 6 billion from Riyadh, which includes an additional amount of USD 3 billion deferred payment for oil imports.
Pakistan's strategy was to extract amounts as loans from multiple sources other than seeking help from the IMF revealed Finance minister Asad Umar who is accompanying the Pak Prime Minister. Their main aim is to fill in the gaps in the financial requirements of the country.
He also said that Pakistan has a deficit of USD 27 billion
."After taking monetary and fiscal measures, in my opinion, our financing gap for this year will be around USD 12 billion," he added.