Numerological Predictions for the week ( December 11 To December 17, 2020 ) by Celebrity Numerologist Hirav Shah
Here are the Numerology Predictions from Astro Strategist, Business Astrologer and Celebrity Numerologist Hirav Shah for the week (( December 11 To December 17, 2020)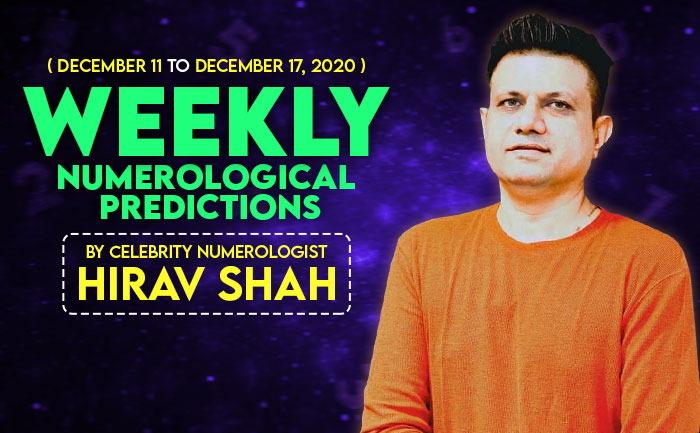 Numerology is a study of numbers in your life. By calculating certain numbers (typically birth names and birthdates are the primary numbers calculated), one may get a clearer picture of themselves. As an element of astrology and fortune-telling, numerology has long been employed to predict future events. World-Renowned Astro Strategist, Business Astrologer, and Celebrity Numerologist Hirav Shah is here with the most accurate Numerological predictions for the week ( December 11 To December 17, 2020 ) as per your birth date.
Check out the weekly predictions (December 11 To December 17, 2020) here:
1. Number 1 (SUN): (Those born on the 1st, 10th, 19th and 28th in any month)
The work that has been stuck for the last few days will be in excellent condition to be completed. If you act with ingenuity and discretion, the situation will be in your favour. Be aware that any of your harsh words can ruin a relationship with someone close to you. You may also face a situation of humiliation
Avoid wearing Purple
Lucky Days: Monday
Lucky Colour: Pink
 2. Number 2 (MOON) (Those born on the 2nd, 11th, 20th and 29th in any month)
Decisions made in sentimentality and generosity can be a little detrimental. So overcome this weakness of yours because of your busyness you will not be able to focus on your family life. A positive attitude towards your lifestyle and efficiency will give you the right result.
Avoid wearing  Sky Blue
Lucky Days: Thursday
Lucky Colour: Yellow
 3. Number 3 (JUPITER) (Those born on the 3rd, 12th, 21st and 30th in any month)
If there is an ongoing inheritance issue, it is time to resolve it. At this time both destiny and karma are on your side. You will spend more time in religious and spiritual activities. The way you talk and the way you live will attract people to you. Anxiety can lead to a decrease in your work capacity. But your confidence will be maintained.
Avoid wearing  Lemon
Lucky Days: Sunday
Lucky Colour: White
 4. Number 4 (URANUS) (Those born on the 4th, 13th, 22nd and 31st in any month)
This time is uplifting, the right result of the work done by diligence will come. You will experience positive energy inside you. It will be as if the blessing of some divine power is with you. Exercise caution in dealing with money, as there is a possibility of any kind of betrayal.
Avoid wearing  Brown
Lucky Days:  Tuesday
Lucky Colour: Light Green
5. Number 5 (MERCURY) (Those born on the 5th, 14th and 23rd in any month)
There may be some troubles and difficulties. But you will also be able to overcome them with your morale. Get all the work done under your supervision. New orders are expected. Be aware that any of your superstitions can lead to a dispute with a friend or relative. At this point, you should have a positive outlook.
Avoid wearing Grey
Lucky Days: Friday
Lucky Color: Golden
6. Number 6 (VENUS) (Those born on the 6th, 15th and 24th in any month)
Taking time for family and spouse despite being busy will keep your relationship good. Gas and constipation can cause headaches. This time is creating better conditions for you. Getting some good news will give you more confidence and new energy.
Avoid wearing Orange
Lucky Days: Wednesday
Lucky Colour: Purple
7. Number 7 (NEPTUNE) (Those born on the 7th, 16th and 25th in any month)
As well as your popularity, the range of public relations will increase. Your theoretical point of view will give you a special place in society. At this point, you will get the right result according to your hard work. To be successful, one has to be a Karma Pradhan. Talking to people close to you on an important topic will bring good results.
Avoid wearing Yellow
Lucky Days:  Saturday
Lucky Colour: Brown
8. Number 8 (SATURN) (Those born on the 8th, 17th and 26th in any month)
The youth class will breathe a sigh of relief as any dilemma is overcome. There will also be the courage to make a big decision. Few people can create any misunderstanding in the family towards you out of jealousy. Don't make decisions based on emotions. Sometimes your sceptical nature can cause trouble for others.
Avoid wearing Dark Colours
Lucky Days: Sunday
Lucky Color: Mustard
 9. Number 9 (MARS) (Those born on the 9th, 18th and 27th in any month)
Your complete dedication to your work will give you some important achievements. Sometimes old negative things can overwhelm your morale. Which will also affect your relationship. Talking to other people can lead to a situation of controversy or quarrel which can lead to dizziness in Thana etc.
Avoid wearing Navy Blue
Lucky Days: Monday
Lucky Color: Orange
Celebrities of the week :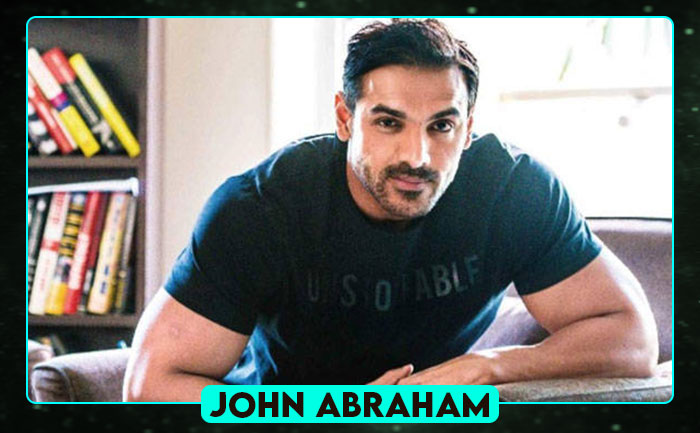 December 11 – Dilip Kumar
December 12 – Rajinikanth
December 13 – Meghna Gulzar
December 14 – Shyam Benegal
December 17 – John Abraham
December 17 – Riteish Deshmukh
ALSO READ:  Numerological Predictions for the week (December 04 To December 10, 2020 ) by Celebrity Numerologist Hirav Shah