Numerological Predictions for the week ( December 25 To December 31, 2020 ) by Celebrity Numerologist Hirav Shah
Here are the Numerology Predictions from Astro Strategist, Business Astrologer and Celebrity Numerologist Hirav Shah for the week (December 25 To December 31, 2020 )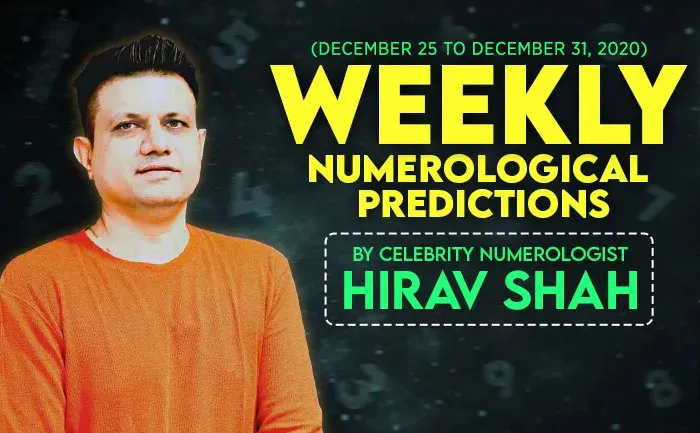 Numerology is a study of numbers in your life. By calculating certain numbers (typically birth names and birthdates are the primary numbers calculated), one may get a clearer picture of themselves. As an element of astrology and fortune-telling, numerology has long been employed to predict future events. World-Renowned Astro Strategist, Business Astrologer, and Celebrity Numerologist Hirav Shah is here with the most accurate Numerological predictions for the week (December 25 To December 31, 2020 ) as per your birth date.
Check out the weekly predictions (December 25 To December 31, 2020 ) here:
1. Number 1 (SUN): (Those born on the 1st, 10th, 19th and 28th in any month)
The youth class will be relieved to overcome any of their dilemmas. They will grow in confidence and courage to make decisions for the future. Coordination between management and employees in the business sector will be maintained. You will feel lonely because there is no guide for you.
Avoid wearing Orange
Lucky Days: Monday
Lucky Colour: White
 2. Number 2 (MOON) (Those born on the 2nd, 11th, 20th and 29th in any month)
Problems that have been going on for the last few days will be solved with your positive outlook and balanced thinking. Focus on tasks according to your merits without worrying about people. You will achieve some success. Get rid of negative thoughts from your mind.
Avoid wearing  Blue
Lucky Days: Wednesday
Lucky Colour: Cream
 3. Number 3 (JUPITER) (Those born on the 3rd, 12th, 21st and 30th in any month)
By making a firm decision you will focus on each of your work. And this Is bringing good success for you financially. Social boundaries will increase and stuck payments will be relieved. You will be able to make time for family even though you are very busy.
Avoid wearing  Red
Lucky Days: Friday
Lucky Colour: Orange
 4. Number 4 (URANUS) (Those born on the 4th, 13th, 22nd and 31st in any month)
The conditions are in your favour. It just needs to be properly considered before making any decision. Sometimes ego and overconfidence can lead you astray from your goal, so it is important to keep your mind calm.
Avoid wearing  Golden
Lucky Days:  Thursday
Lucky Colour: Yellow
5. Number 5 (MERCURY) (Those born on the 5th, 14th and 23rd in any month)
If you are having difficulty in making any kind of decision, heed the advice of the elders in the home. Don't let negative situations like arrogance and overconfidence get in the way. Do not break any rules by being negligent, otherwise you may get caught in a legal case.
Avoid wearing Pink
Lucky Days: Sunday
Lucky Color: Sky Blue
6. Number 6 (VENUS) (Those born on the 6th, 15th and 24th in any month)
Your positive outlook will be more prestigious for you. A plan for a few special tasks will begin. Time will also be spent on household chores. Helping others in their grief and distress. Do not take risks in the work connected with personal life at this time, as there is a possibility of great loss.
Avoid wearing Magenta
Lucky Days: Tuesday
Lucky Colour: Brown
7. Number 7 (NEPTUNE) (Those born on the 7th, 16th and 25th in any month)
Control the wrong expenses, as there is a possibility of any sudden major expenses. Make your own personal decisions. Satisfactory time is running out. Try to complete the work calmly instead of in a hurry. Any stuck important work will also be solved with the help of an experienced person.
Avoid wearing Light Green
Lucky Days:  Thursday
Lucky Colour: Navy Blue
8. Number 8 (SATURN) (Those born on the 8th, 17th and 26th in any month)
Your presence is required in the workplace. It would not be appropriate to rely too much on employees. Believe in your efficiency and competence. An interview with a few diplomats would prove to be the best. Your enthusiasm will increase as your health improves.
Avoid wearing Violet
Lucky Days: Saturday
Lucky Color: Dark Green
 9. Number 9 (MARS) (Those born on the 9th, 18th and 27th in any month)
The harder you work, the better results you will get. Also keep in mind that over-thinking can result in little results. The time has come to make decisions about many things that will make the mind restless.
Avoid wearing Grey
Lucky Days: Sunday
Lucky Color: Watercolour
Celebrities of the week :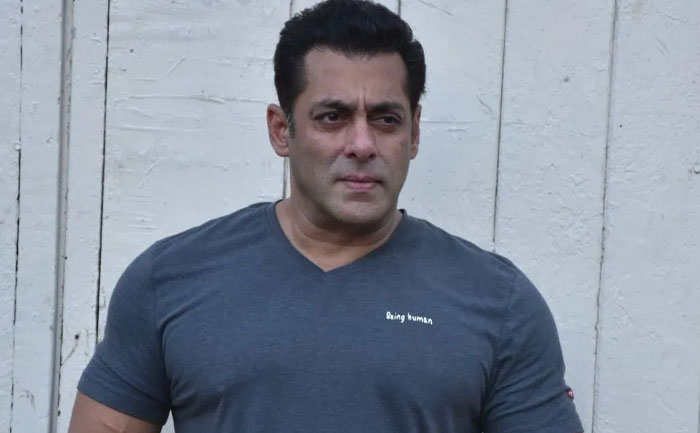 December 27 – Salman Khan
December 28 – Ratan Tata
December 28 – Dhirubhai Ambani
December 29 – Rajesh Khanna
December 29 – Twinkle Khanna
December 30 – Tiger Woods
ALSO READ: Numerological Predictions for the week ( December 11 To December 17, 2020 ) by Celebrity Numerologist Hirav Shah