Numerological Predictions for the week (February 5 to February 11, 2021 ) by Celebrity Numerologist Hirav Shah
Here are the Numerology Predictions from Astro Strategist, Business Astrologer and Celebrity Numerologist Hirav Shah for the week (February 5 to February 11, 2021 )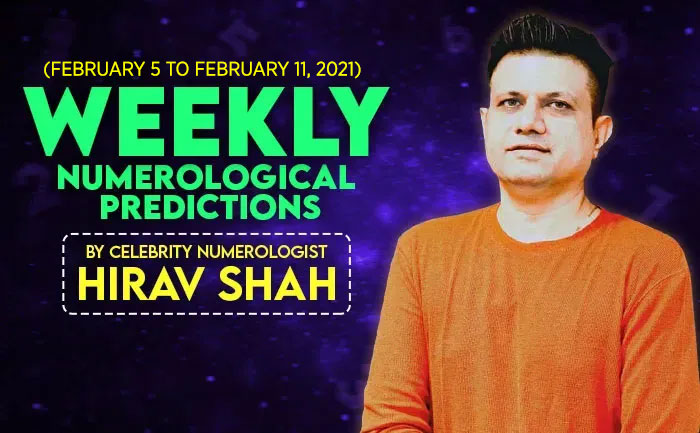 Numerology is a study of numbers in your life. By calculating certain numbers (typically birth names and birthdates are the primary numbers calculated), one may get a clearer picture of themselves. As an element of astrology and fortune-telling, numerology has long been employed to predict future events. World-Renowned Astro Strategist, Business Astrologer, and Celebrity Numerologist Hirav Shah is here with the most accurate Numerological predictions for the week (February 5 to February 11, 2021 ) as per your birth date.
Check out the weekly predictions (February 5 to February 11, 2021) here:
1. Number 1 (SUN): (Those born on the 1st, 10th, 19th and 28th in any month)
You will have more desires for luxurious things this week. Intelligence and communication abilities help you to win the heart of the audience and competitors. It is a good week to look for better business options to gain money. Travel for business might become necessary.
Avoid wearing Maroon
Lucky Days: Tuesday
Lucky Colour: Torrent Blue
 2. Number 2 (MOON) (Those born on the 2nd, 11th, 20th and 29th in any month)
Auspicious events will take place at home. People engaged in business may enjoy more benefits. Sharpen your skills and attitudes to make most of the favourable energies. The work environment will be good and pressures will reduce. You may enjoy the comfort of new conveyance or residence. Sudden decisions in love affairs may create problems.
Avoid wearing Light Red
Lucky Days: Friday
Lucky Colour: Dark Yellow
 3. Number 3 (JUPITER) (Those born on the 3rd, 12th, 21st and 30th in any month)
More gains and more happiness for you this week. Little enjoyment with family members and more passion for work force you to get maximum benefits. New and previously unplanned ideas might come up. New investments will be favorable. There would be possibilities for new partnerships in joint ventures
Avoid wearing Green
Lucky Days: Sunday
Lucky Colour:  Biscuit Colour
 4. Number 4 (URANUS) (Those born on the 4th, 13th, 22nd and 31st in any month)
This is a week for professionals and for those people who have innovative and creative minds. Good week for Politicians, Businessmen, traders also. Try to avoid an immediate reply. The work environment will be positive and there will be expansion and growth in various activities at work.
Avoid wearing Grey
Lucky Days: Monday
Lucky Colour: Banana Yellow
5. Number 5 (MERCURY) (Those born on the 5th, 14th and 23rd in any month)
You may get lots of good news in terms of good position, contract or profit. Self-motivation will work more. It would be good to invest in manpower and technologies for progress.You can go ahead with investments but should read the documents carefully before investing. Couples need to be careful about their speech and avoid nasty remarks.
Avoid wearing Yellow
Lucky Days: Thursday
Lucky Color: Golden
6. Number 6 (VENUS) (Those born on the 6th, 15th and 24th in any month)
This week is excellent for businessmen, especially who are involved in work related to clothes, medicines, glass, proteins etc. You will have courage and stamina to do every possible thing this week. Work with your team members but delegate only as much of the work as necessary.
Avoid wearing Lemon Yellow
Lucky Days: Wednesday
Lucky Colour: Coffee
7. Number 7 (NEPTUNE) (Those born on the 7th, 16th and 25th in any month)
Money matters would be positive. Investments will give you good returns. Married couples would have a good time. There might be more responsibilities. Your hard work and dynamism would help you sail through. You will find a higher level of confidence. Relations with the children will be good.
Avoid wearing Orange
Lucky Days: Tuesday
Lucky Colour: Snow White
8. Number 8 (SATURN) (Those born on the 8th, 17th and 26th in any month)
Tremendous week for you. This is the best time to tackle practical business. It's the right time to do planning for next year. Don't keep anything secret inside you. If you have any plans to be implemented, discuss with your father or teacher. It may be possible that you are not standing on real grounds.
Avoid wearing Peacock Green
Lucky Days: Monday
Lucky Color: Pink
 9. Number 9 (MARS) (Those born on the 9th, 18th and 27th in any month)
Fame, good health and enjoyment for you this week. This week is full of romance and more fun for people who are already engaged with a lovely friend. You will see gains and profits in your career. There would be love, mutual respect and confidence among couples. Taking risks may become imperative for your progress
Avoid wearing Light Pink
Lucky Days: Friday
Lucky Color: Pale Blue
Celebrities of the week :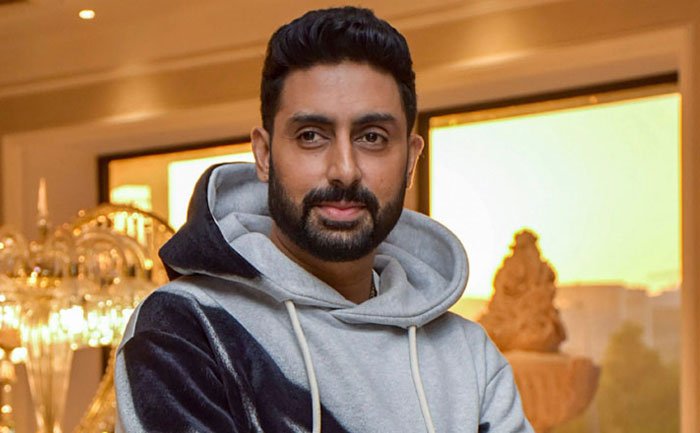 5 February – Abhishek Bachchan
6 February – Nora Fatehi
8 February – Sophie Choudry
9 February – Amrita Singh
11 February – Rajat Kapoor
11 February – Anushka Manchandani
Also Read: Numerological Predictions for the week (January 29 to February 4, 2021 ) by Celebrity Numerologist Hirav Shah