Numerological Predictions for the week (January 29 to February 4, 2021 ) by Celebrity Numerologist Hirav Shah
Here are the Numerology Predictions from Astro Strategist, Business Astrologer and Celebrity Numerologist Hirav Shah for the week (January 29 to February 4, 2021 )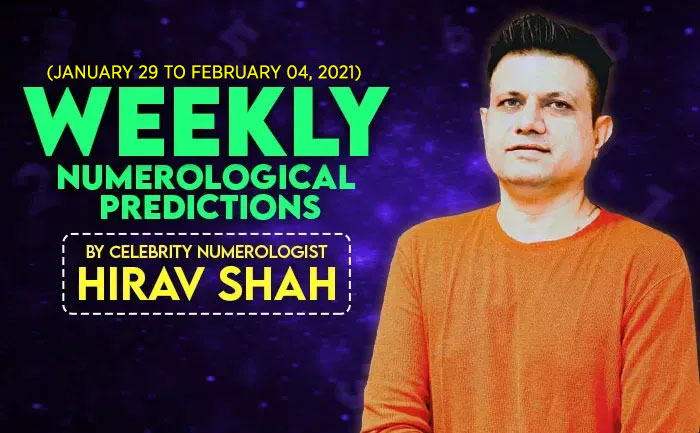 Numerology is a study of numbers in your life. By calculating certain numbers (typically birth names and birthdates are the primary numbers calculated), one may get a clearer picture of themselves. As an element of astrology and fortune-telling, numerology has long been employed to predict future events. World-Renowned Astro Strategist, Business Astrologer, and Celebrity Numerologist Hirav Shah is here with the most accurate Numerological predictions for the week (January 29 to February 4, 2021 ) as per your birth date.
Check out the weekly predictions (January 29 to February 4, 2021) here:
1. Number 1 (SUN): (Those born on the 1st, 10th, 19th and 28th in any month)
You will be engaged in a variety of activities. At the same time, social boundaries will increase. Students and youth will be relieved to have any dilemma related to education. A positive outlook on life and balanced thinking will bring good results within you. The problem of headaches and migraines will bother.
Avoid wearing Red
Lucky Days: Saturday
Lucky Colour: White
 2. Number 2 (MOON) (Those born on the 2nd, 11th, 20th and 29th in any month)
You will be able to achieve any special long time pending work. People will praise your worthiness. You will have the courage to set your own goals. The cooperation and advice of the elder members of the household will be helpful in your advancement. You will also be able to solve problems properly. Interest in creative works will grow. Health will be excellent.
Avoid wearing Light Green
Lucky Days: Tuesday
Lucky Colour: Yellow
 3. Number 3 (JUPITER) (Those born on the 3rd, 12th, 21st and 30th in any month)
Your impression and reputation in the workplace will grow. Be aware that even a little carelessness can lead you astray. Keep a calm mind and stay away from people with negative activity. Having a good time in personal tasks will bring peace of mind. Learn to believe in yourself. A cough will be a nuisance like cold.
Avoid wearing Magenta
Lucky Days: Sunday
Lucky Colour: Cream
 4. Number 4 (URANUS) (Those born on the 4th, 13th, 22nd and 31st in any month)
Do not allow doubts and superstitions to arise within you. Because it will affect your mental state. If you have difficulty making a decision, consult an elder. Students are expected to get good news in exams abroad. This is an excellent time to increase your dominance in social and political affairs.
Avoid wearing Violet
Lucky Days: Wednesday
Lucky Colour: Sky Blue
5. Number 5 (MERCURY) (Those born on the 5th, 14th and 23rd in any month)
There is a possibility of relocation in the business. Connection with persons of religious activity will bring about a positive change in your outlook. Discuss before making any important decision. Do not violate traffic rules, otherwise you may get involved in a dispute.
Avoid wearing Blue
Lucky Days: Sunday
Lucky Color: Water Colour
6. Number 6 (VENUS) (Those born on the 6th, 15th and 24th in any month)
It is possible to buy something new at home. Helping a friend with their pain and distress will give you spiritual happiness. Be aware that overconfidence can also be a problem for you. So meditate on the situation calmly, then take action. There will be a few new proposals in the business.
Avoid wearing Orange
Lucky Days: Sunday
Lucky Colour: Rust
7. Number 7 (NEPTUNE) (Those born on the 7th, 16th and 25th in any month)
Try to complete the work peacefully instead of running away. All work will be done properly. Any problem with the property or vehicle will create beneficial conditions. The way you live and talk will catch people's attention. Your outlook on life will be positive.
Avoid wearing Pink
Lucky Days: Friday
Lucky Colour: Dark Green
8. Number 8 (SATURN) (Those born on the 8th, 17th and 26th in any month)
This time fortune is growing for you. It will be very relaxing especially for women. Will be very satisfying mentally. Control false spending. Because all of a sudden a few costs may come up. You will face every situation with courage and adventure. At some point, you will experience fatigue and lack of self-confidence.
Avoid wearing Golden
Lucky Days: Thursday
Lucky Color: Navy Blue
 9. Number 9 (MARS) (Those born on the 9th, 18th and 27th in any month)
Be aware that over-deliberation can result in slippage. So when making plans, also think about starting it. Relationships with important people in the business sector will bring you new success. Gas and joint pain will be a problem.
Avoid wearing Brown
Lucky Days: Thursday
Lucky Color: Grey
Celebrities of the week :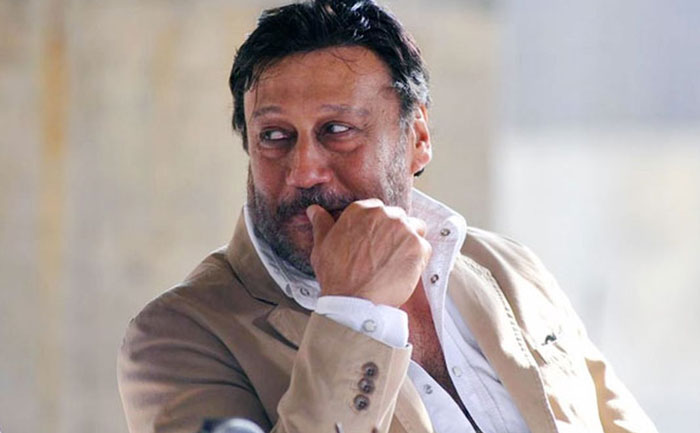 January 30 – Priyadarshan
January 31 – Priety Zinta
January 31 – Amrita Arora
February 1 – Jackie Shroff
February 2 – Shamita Shetty
February 2 – Barbara Mori
Also Read: Numerological Predictions for the week (January 22 To January 28, 2021) by Celebrity Numerologist Hirav Shah