Numerological Predictions for the week (January 15 to January 21, 2021 ) by Celebrity Numerologist Hirav Shah
Here are the Numerology Predictions from Astro Strategist, Business Astrologer and Celebrity Numerologist Hirav Shah for the week (January 15 to January 21, 2021 )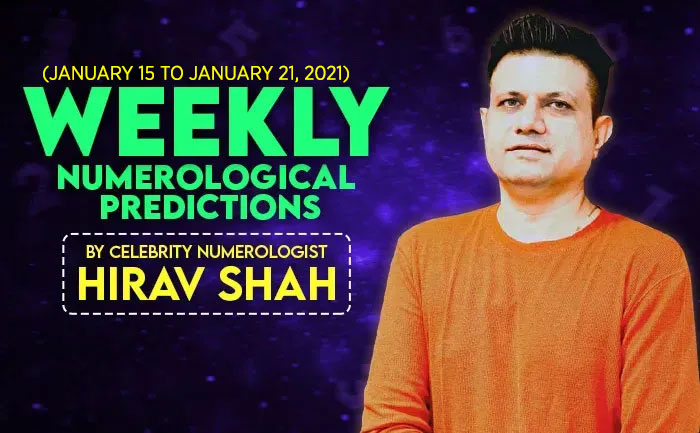 Numerology is a study of numbers in your life. By calculating certain numbers (typically birth names and birthdates are the primary numbers calculated), one may get a clearer picture of themselves. As an element of astrology and fortune-telling, numerology has long been employed to predict future events. World-Renowned Astro Strategist, Business Astrologer, and Celebrity Numerologist Hirav Shah is here with the most accurate Numerological predictions for the week (January 15 to January 21, 2021 ) as per your birth date.
Check out the weekly predictions (January 15 to January 21, 2021 ) here:
1. Number 1 (SUN): (Those born on the 1st, 10th, 19th and 28th in any month)
Any misunderstanding in the home can be caused by a neighbor, so don't let other people interfere in the home. Confusion can arise in making important decisions. There will be concerns about the health of the spouse. Having a good relationship for a marriageable person in the family will create a happy atmosphere in the home.
Avoid wearing Golden
Lucky Days: Monday
Lucky Colour: Dark Green
 2. Number 2 (MOON) (Those born on the 2nd, 11th, 20th and 29th in any month)
Avoiding overconfidence. A few people may misunderstand you out of jealousy, so be careful. Make wise decisions when it comes to investing. Doing pranayama and meditation will keep your mental state stable. The right result can also be achieved according to the hard work in the career.
Avoid wearing Red
Lucky Days: Monday
Lucky Colour: Purple
 3. Number 3 (JUPITER) (Those born on the 3rd, 12th, 21st and 30th in any month)
Have a good time with your family. Use electronic devices and vehicles with extreme caution. Don't get into an argument with a relative in the house. Because, at this time, there may be some sourness in the relationship. Your interest in political and social activities will grow.
Avoid wearing Brown
Lucky Days: Wednesday
Lucky Colour: Golden
 4. Number 4 (URANUS) (Those born on the 4th, 13th, 22nd and 31st in any month)
Strengthen your relationships with influential people. This relationship will open up new avenues of advancement for you. Improve your eating habits. Any work can happen suddenly. Which will make you experience happiness like achieving victory. Children will experience stress if they do not get the results they want. Maintain their morale at this time.
Avoid wearing  Purple
Lucky Days: Saturday
Lucky Colour: Yellow
5. Number 5 (MERCURY) (Those born on the 5th, 14th and 23rd in any month)
The advice of a close friend will help you complete any of your work. Sometimes irritability and stress in nature can distract you from your goal. The financial situation will be good. Because stuck money can be recovered from somewhere. There will be fatigue and weakness due to working beyond your physical capacity
Avoid wearing Brown
Lucky Days: Sunday
Lucky Color: Violet
6. Number 6 (VENUS) (Those born on the 6th, 15th and 24th in any month)
If you are planning to take a loan, think about it properly. Do not interfere in anyone's personal affairs. Short-term breathing problems will improve. You will be able to focus on your personal tasks again. Spend time with family shopping for home comforts.
Avoid wearing Orange
Lucky Days: Sunday
Lucky Colour: White
7. Number 7 (NEPTUNE) (Those born on the 7th, 16th and 25th in any month)
Making the right decision at the right time will make your destiny stronger. Will make the environment around you more pleasant. Don't get into a false argument with anyone. Because it can also have a detrimental effect on your self-esteem. Consult the elders at home when making important decisions in the workplace
Avoid wearing Silver
Lucky Days: Tuesday
Lucky Colour: Dark Green
8. Number 8 (SATURN) (Those born on the 8th, 17th and 26th in any month)
Your hard work over the last few years towards a specific task will be successful. Cooperation and good rapport will be maintained in the family. If something is going wrong, consider it as your experience. Also take some time to meditate. A sudden visit with an old friend can happen.
Avoid wearing Yellow
Lucky Days: Friday
Lucky Color: Cream
 9. Number 9 (MARS) (Those born on the 9th, 18th and 27th in any month)
You will be able to fulfil all your responsibilities properly. Putting your energy and vigor in a positive direction will give you auspicious results. Old differences with a colleague or employee in the workplace will be resolved. Irregular eating can cause inflammation in the chest.
Avoid wearing Green
Lucky Days: Thursday
Lucky Color: Navy Blue
Celebrities of the week :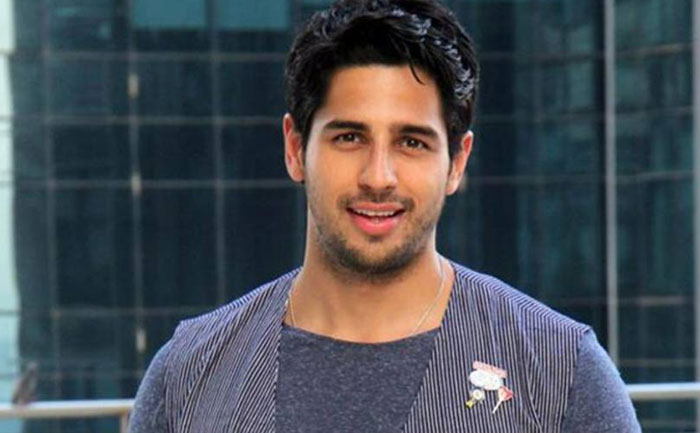 January 15 – Neil Nitin Mukesh
January 16 – Siddharth Malhotra
January 16 – Kabir Bedi
January 17 – Javed Akhtar
January 18 – Vinod Kambli
January 21 – Kim Sharma
ALSO READ: Numerological Predictions for the week ( January 8 to January 14, 2021 ) by Celebrity Numerologist Hirav Shah