Numerological Predictions for the week (January 22 To January 28, 2021) by Celebrity Numerologist Hirav Shah
Here are the Numerology Predictions from Astro Strategist, Business Astrologer and Celebrity Numerologist Hirav Shah for the week (January 22 To January 28, 2021 )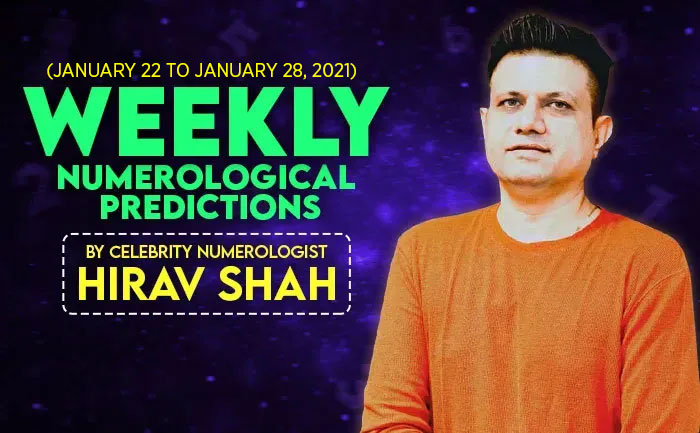 Numerology is a study of numbers in your life. By calculating certain numbers (typically birth names and birthdates are the primary numbers calculated), one may get a clearer picture of themselves. As an element of astrology and fortune-telling, numerology has long been employed to predict future events. World-Renowned Astro Strategist, Business Astrologer, and Celebrity Numerologist Hirav Shah is here with the most accurate Numerological predictions for the week (January 22 to January 28, 2021 ) as per your birth date.
Check out the weekly predictions (January 22 to January 28, 2021 ) here:
1. Number 1 (SUN): (Those born on the 1st, 10th, 19th and 28th in any month)
Obstacles to the work that have been going on for some time will be removed. The court proceedings will be in your favor. There will be a few new beneficial contacts. The house will be full of guests. Glad to meet each other. Any payment that has been stuck for a long time can be recovered. Take special care of your health at this time.
Avoid wearing Blue
Lucky Days: Monday
Lucky Colour: Yellow
 2. Number 2 (MOON) (Those born on the 2nd, 11th, 20th and 29th in any month)
A few positive things about your personality may come up. The more you are interested in spiritual and religious activities, the more positive your temperament will change. You will make important decisions to maintain a good relationship with your family and relatives. Success will also be achieved.
Avoid wearing Orange
Lucky Days: Friday
Lucky Colour: Cream
 3. Number 3 (JUPITER) (Those born on the 3rd, 12th, 21st and 30th in any month)
Only a few people close to you can try to hurt you out of jealousy. Be careful. The mind will be disturbed by any activity of the children. But discussing it with someone close will solve the problem. Financially a little confusion and problems can arise. You will be able to face every difficulty.
Avoid wearing Pink
Lucky Days: Thursday
Lucky Colour: Sky Blue
 4. Number 4 (URANUS) (Those born on the 4th, 13th, 22nd and 31st in any month)
If any business-related matter is stuck it can be completed. Your relationships with relatives and friends will be good even if you have a lot of work to do. Helping others will also give you heartfelt pleasure. Time will pass in the company of experienced and learned persons. It will also have a positive effect on your personality
Avoid wearing Golden
Lucky Days: Wednesday
Lucky Colour: White
5. Number 5 (MERCURY) (Those born on the 5th, 14th and 23rd in any month)
Every activity in the business needs a lot of attention. Spending time with your mind will relieve stress. Will experience freshness. Both luck and time are creating good conditions in your favour. Getting some political help will get you stuck doing something important
Avoid wearing Red
Lucky Days: Sunday
Lucky Color: Orange
6. Number 6 (VENUS) (Those born on the 6th, 15th and 24th in any month)
Your anger can also lead to misunderstandings in a few relationships. Be patient in any adverse situation. Don't waste time talking to anyone. Keep up the good work. The cost will be higher. Disputes are possible with someone over a property matter. Use the vehicle very carefully at this time.
Avoid wearing Light Green
Lucky Days: Saturday
Lucky Colour: Dark Green
7. Number 7 (NEPTUNE) (Those born on the 7th, 16th and 25th in any month)
Being more serious and aware of your actions will create beneficial conditions. If there is a plan for a home change or improvement, it is time to start. At this time you will be able to complete every difficult task through hard work. Success can be found in business related to the commission, insurance, tax etc.
Avoid wearing Magenta
Lucky Days: Tuesday
Lucky Colour: Navy Blue
8. Number 8 (SATURN) (Those born on the 8th, 17th and 26th in any month)
Trusting someone too much can hurt you. Your little hope may be shattered. Maintain a pleasant atmosphere outside the home as well as a happy home environment. Problems like acidity, gas etc. will bother.
Avoid wearing Brown
Lucky Days: Thursday
Lucky Color: Grey
 9. Number 9 (MARS) (Those born on the 9th, 18th and 27th in any month)
There will be beneficial contacts from different people which will bring innovation in your personality and thinking style.Take control of workplace arrangements. You may have to bear the brunt of someone else's mistake. News of an accident with a loved one can be found.
Avoid wearing Violet
Lucky Days: Sunday
Lucky Color: Water Colour
Celebrities of the week :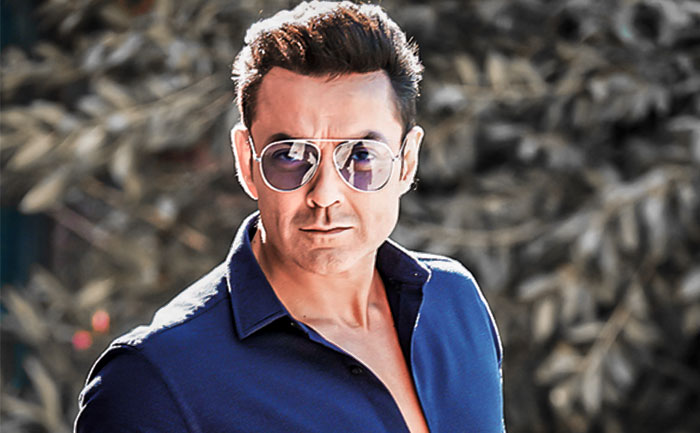 January 22 – Namrata Shirodkar
January 24 – Subhash Ghai
January 24 – Riya Sen
January 25 – Kavita Krishna Murthy
January 27 – Bobby Deol
January 28 – Shruti Hassan
ALSO READ: Numerological Predictions for the week (January 15 to January 21, 2021 ) by Celebrity Numerologist Hirav Shah