Oil prices rise as US, China agrees 90 days truce in trade war; Qatar exits OPEC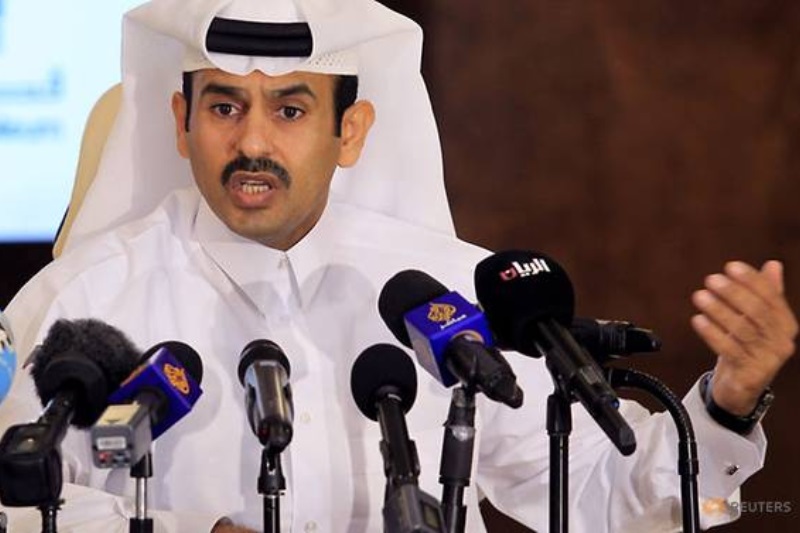 Saad al-Kaabi- energy minister of Qatar said on Monday, that the country is withdrawing from the Organisation of the Petroleum Exporting Countries (OPEC) as of January 2019.
Saad-al-Kaabi said at a presser that the decision to withdraw from OPEC came after Qatar reviewed ways to enhance its role internationally and plan its long-term strategy.
On Monday, oil prices soared by around 5 percent after the United States and China agreed to a 90-day truce in their trade war, and ahead of a meeting this week by OPEC that is expected to result in a supply cut.
Further on, oil traders will hold a meeting by the OPEC on Dec. 6. It is touted that, at the meeting, the producer group, along with non-OPEC member Russia, is expected to announce cuts aimed at reining in a production overhang that has brought down crude prices by around a third since October.
According to analysts a reduction of 1 million-1.4 million bpd versus October levels, which were the highest by OPEC as a group since December 2016, is expected.
While Qatar is the world's biggest exporter of liquefied natural gas (LNG) but its oil production is only around 600,000 bpd.
This small Middle East country is at at loggerheads with its much bigger and powerful neighbour and de facto OPEC leader Saudi Arabia.
On Sunday, Energy Ministry data revealed that the Outside OPEC, Russian oil output stood at 11.37 million bpd in November, down from a post-Soviet record of 11.41 million bpd it reached in October.
On the other hand, oil producers in the United States continue to churn out record amounts of oil, with crude output at an unprecedented level of more than 11.5 million bpd.
Most analysts expect US oil production to rise further in 2019, as the drilling activity still high.
Oil prices soar
Meanwhile, US West Texas Intermediate (WTI) crude futures were at $53.41 per barrel at 0622 GMT, up $2.48 per barrel, or 4.9 percent from their last close.
The prices of US crude oil were further pushed up by an announcement from Canada that Alberta province will force producers to cut output by 8.7 percent, or 325,000 barrels per day (bpd), to deal with a pipeline bottleneck that has led to crude building up in storage. Most of the oil produced in the Alberta region is exported to the United States.
Head of trading for Asia/Pacific at futures brokerage Oanda in Singapore, Stephen Innes said Alberta's decision was 'an unprecedented step to ease a crisis in the Canadian energy industry'.
Notably, International Brent crude oil futures were up $2.89 per barrel, or 4.9 percent, at $62.35 a barrel.
US and China have temporarily agreed during a weekend meeting in Argentina of the Group of 20 (G20) leading economies, not to impose additional trade tariffs for at least 90 days while the pair hold talks to resolve existing disputes.
Apparently, the trade war between the world's two biggest economies has weighed heavily on global trade, sparking concerns of an economic slowdown.
Though, crude oil was not included in the list of hundreds of products each side has slapped with import tariffs, but traders said the positive sentiment of the truce was also driving crude markets.
US bank Morgan Stanley said in a note to clients on Monday, "The agreement to keep talking for 90 days during which tariffs are paused is an upside surprise." The note also read, that trade negotiations would be 'bumpy'.
Also read: Black money: Swiss government to share details of two Indian firms