Poor bowling in tour game doesn't mean anything: Cheteshwar Pujara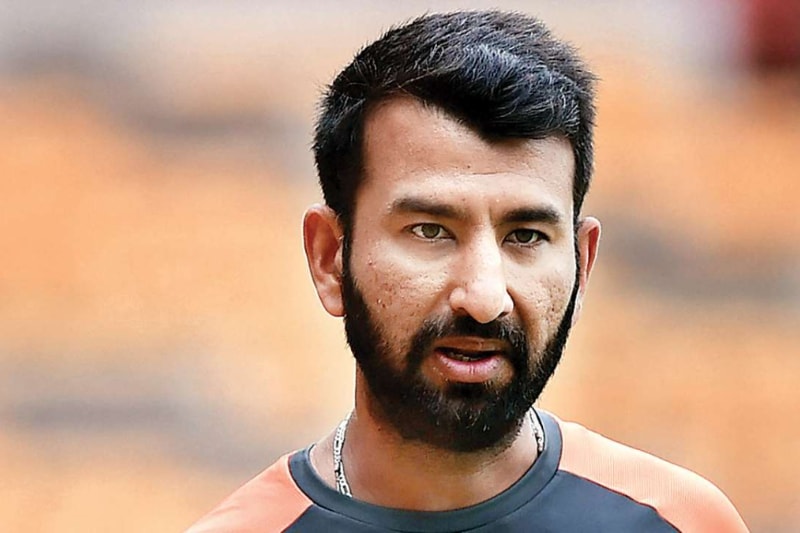 Cheteshwar Pujara, who would be one of India's main batsmen to watch out for in the upcoming Test series said that the poor show by the Indian bowlers in the warm-up match "doesn't mean anything."
India took Cricket Australia XI and scored 358 runs in their first innings. But the bowlers were made to toil hard as they conceded 544 runs in response before India struck back with 211/2 in the second innings.
"Conceding 500 runs in a warm-up game doesn't mean anything. We are not very much worried about it. Our bowlers know what they have to do … they know what line and lengths to bowl in Australia," said Pujara, as quoted by ICC's official website.
The Saurashtra batsman has an average record in Australia in the five-day format. He has scored 201 runs which include one half-century and averages 33.50 with the willow in hand.
On all the spotlight in the batting being hogged by skipper Virat Kohli, Pujara said, "I can't say whether it puts more pressure or less pressure – we play as a team, and when we are out there batting, it's about batting as a unit."
"You always want to do well whenever you play for the Indian team. You have some goals as a batting unit and you want to accomplish that. Most of our batters are experienced enough so when we go out there we just trust our preparation and try to perform to the best of our ability," he added.
Pujara who would be seen coming out to bat at number three has a pretty decent overall record against Australia. He has scored 1,101 runs which include two double hundreds and six half-centuries in a total of 12 matches, averaging 55.05.
He said, " It does help when you have performed well against a particular side. And when you have played some bowlers in the past you always know what are their strengths and weaknesses, what to expect from them. So playing and performing well against them will help me in this series.
"But it will be a fresh start and I don't want to focus too much on what I have done in the past, I would like to stay in the present."
Also read: Australia vs India: Zaheer Khan picks his bowling attack for first Test
Pujara also threw out his weight behind Ravichandran Ashwin, who he believes has learnt the art of bowling well in Australian conditions.
Ashwin had taken nine wickets in the three Tests he played in 2011-2012 tour and bettered his performance in the next visit, where he had 12 scalps in three matches.
"I always say that he's a clever bowler. He reads the batsmen really well. And if you see his recent bowling, I think he's made a lot of changes … he's made some adjustments which have helped him," Pujara said of Ashwin.
"He's also played some county cricket and he's played enough cricket in England, which is obviously overseas and different conditions and not much help for the spinners. So I think playing in Australia, he knows what he has to do. He's very confident now and whatever adjustments he has to make, he's already done it," he added.
Image credit-DNA India