Once Upon a Time in Hollywood trailer: Leonardo DiCaprio & Brad Pitt's bond is unmissable
Quentin Tarantino shares a new trailer of Once Upon a Time in Hollywood featuring Brad Pitt and Leonardo DiCaprio.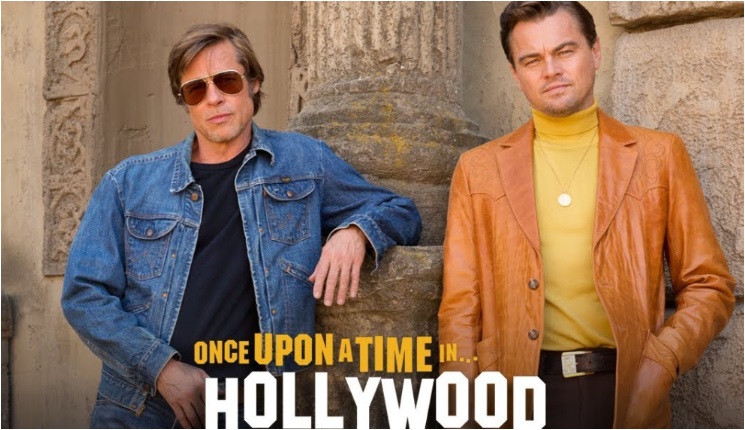 A new trailer of Quentin Tarantino upcoming film 'Once Upon a Time In Hollywood' is out. It showcases the bond between Rick Dalton and his stunt double Cliff Booth, played by Leonardo DiCaprio and Brad Pitt, respectively. The 9th film of the director is set in Hollywood in 1969 and explores the relationship between actor Rick Dalton, played by Leonardo DiCaprio, and his stunt double, played by Brad Pitt. Margot Robbie also stars in the film, portraying actress Sharon Tate.
Watch the new trailer here:
The trailer shows us how Leonardo DiCaprio, who was once a big-time TV star but is struggling to find a place in the industry. Brad Pitt gives Leonardo his shoulder to cry on and is seen encouraging the latter to believe in himself.
Set in 1969's Hollywood, the film also stars Margot Robbie, Kurt Russell, Timothy Olyphant, Dakota Fanning, Luke Perry, Margaret Qualley and Al Pacino. This will be the last film of Luke Perry, who passed away in March 2019. The movie also includes a reference to the horrific murder of Tate and four other individuals, carried out by the Manson Family, at the direction of Charles Manson.
The world premiere of the film has been held at 72nd Cannes Film Festival 2019 today, while the film will release on August 9 this year.
Also Read: Brad Pitt speaks up on rumours of him dating Jennifer Aniston