OnePlus 7 Pro Leaks Show Off Curved Display & Nebula Blue Option
OnePlus 7 Pro leaks Hint the bezel-less 'breakthrough' display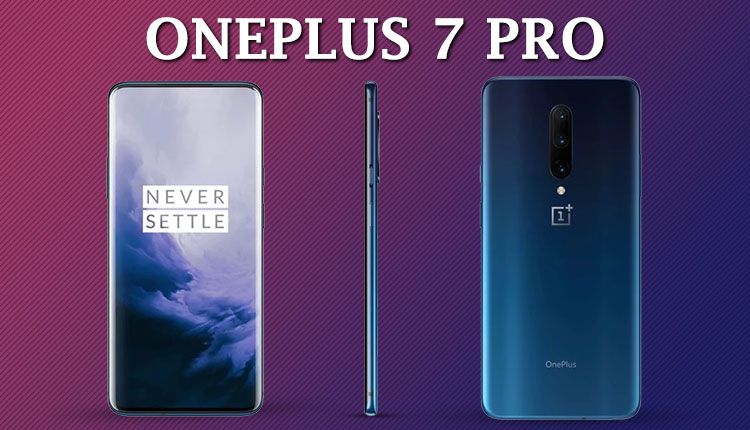 OnePlus 7 Pro, one of the much-awaited smartphones of 2019, which is just a few days away from its official release. There are several pictures of it got leaked on social media. The leaked photos of OnePlus 7 Pro is quite clear and shows us that it will have a telephoto lens with 3x optical zoom, and the primary camera will be a 48MP sensor that takes 12MP photos, bezel-less breakthrough lenses and curved display.
The latest OnePlus 7 Pro leaks were reported by German site WinFuture. Looking at the leak, it also gives us hint that OnePlus's latest photo will be available in Nebula Blue colour option as well. Apart from its hardware, the company does not seems to have changed OnePlus 7 Pro's back from its predecessor. They have not even changed the position of the power and volume buttons and the Alert Slider is also unchanged from last year.
What OnePlus has changed in its upcoming phone is its front. Yes, OnePlus 7 Pro comes with an all-screen front with no cutouts. The design is possible as the phone has a retractable front camera that's similar to what we have earlier seen in Vivo phones. The mechanised slider means the OnePlus 7 Pro has virtually no bezels whatsoever, and the effect is pretty great. With the device set to sport a display with a buttery smooth 90Hz refresh rate and QHD+ resolution, the display is going to be the marquee feature on the OnePlus 7 Pro.
OnePlus 7 Pro specifications
It comes with a best-in-class 6.67-inch AMOLED with a 90-Hz refresh rate and 3120×1440 resolution. The triple camera set up on the back includes a 48 MP f/1.6 unit, a 16 MP f/2.2 wide-angle camera, and an 8 MP f/2.4 3x zoom camera. The 48 MP unit supports optical and electronic image stabilisation (OIS and EIS). The pop-up front camera features a 16 MP sensor and f/2.0 aperture.
OnePlus 7 Pro has been powered by a strong Snapdragon 855 chip from Qualcomm. RAM has not yet confirmed, it is said to be between 6 GB and 12 GB and storage options vary from 128 GB to 256 GB. It is expected to have 4,000 mAh battery.
Also Read: OnePlus 7 Pro Price In India, Specifications, Launch Date And Leaked Images