Ottawa: One dead after two small aircrafts collide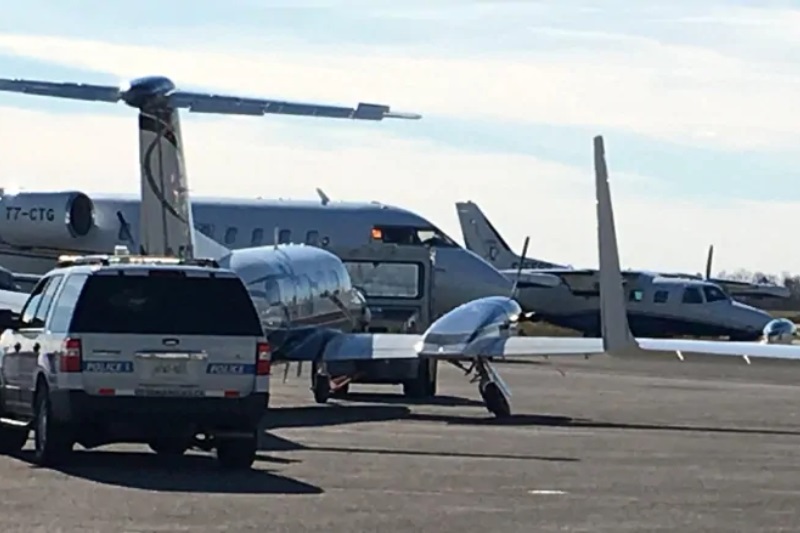 The pilot of a small passenger plane died after the mid-air collision involving two small aircrafts on Sunday morning in the rural Ottawa community of Carp. The incident happened around 10 am.
In a statement, Ottawa police said that one of the planes crashed near McGee Side Road. "The second plane, carrying two people, was redirected to the Ottawa International Airport, where it landed safely," it added.
"The occupant of the aircraft that crashed, a Cessna 150, died at the scene due to critical injuries. Those on board the second aircraft were not injured," the police further noted.
The police, in the end, said, "The pilot of the second plane, a twin-engine 11-seat Piper Cheyenne, reported to air traffic control that the first aircraft hit the bottom of his plane and affected his right landing gear."
However, the Transportation Safety Board of Canada is investigating. It is to be noted that the crash is the second in the Carp area in less than a month. In mid-October, an ultra-light plane crashed on a road, narrowly missing a house and leaving the pilot seriously injured.
Also Read: Jakarta: Lion Air flight carrying 189 passengers crashes into sea