Manohar Parrikar knows whole lot of things about Rafale deal: Randeep Surjewala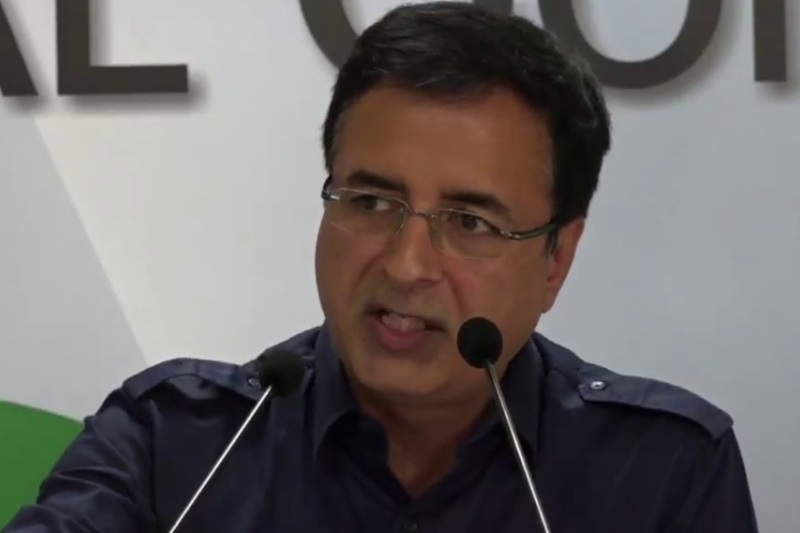 Congress spokesperson Randeep Surjewala made new allegations against the ruling BJP saying Goa Chief Minister Manohar Parrikar knows "whole lot of things" about the controversial Rafale deal. Parrikar is suffering from pancreatic cancer.
"He (Parrikar) had refused to endorse the completely conspiratorial decision to enrich Dassault Aviation at the cost of state exchequer. Now that the facts are out in the open, questions should be asked to Parrikar and Narendra Modi," Surjewala said.
The Congress spokesperson said that Parrikar and Defence Acquisition Council which comprises the Defence Minister and the three service chiefs all had foot their feet down in endorsing the benchmark price hike from 5.2 billion euros to 9.2 billion euros, but it was Prime Minister Narendra Modi who unilaterally did that without the consent of all four.
"The file was sent to Parrikar. He refused to endorse the higher price of 8.2 billion euros. He took it to Defence Acquisition Council which was then headed by Defence Minister Manohar Parrikar and the three service chiefs. They also refused to endorse the increase of three billion euros," Surjewala claimed.
"Finally, the file was sent, as it is, to the CCS (Cabinet Committee on Security) headed by PM. PM Modi there ensured that the benchmark price was increased by 3 billion euros or Rs 23,000 crore. Why did he do so against the advice of his own Defence Minister, Manohar Parrikar?" Surjewala further said.
The All India Congress Committee in-charge of Communications was addressing a press conference in Goa said that Parrikar had thwarted the Prime Minister on several occasions on the inflation of the benchmark price for buying the fighter jets from France's Dassault Aviation.
Parrikar, it may be recalled, was India's Defence Minister from 2014-17.
ALSO READ: Mallikarjun Kharge: Congress to raise Rafale jet deal issue in Parliament