Fuel price: Petrol costs Rs 86.97 per litre in Mumbai, Rs 81.50 per litre in Delhi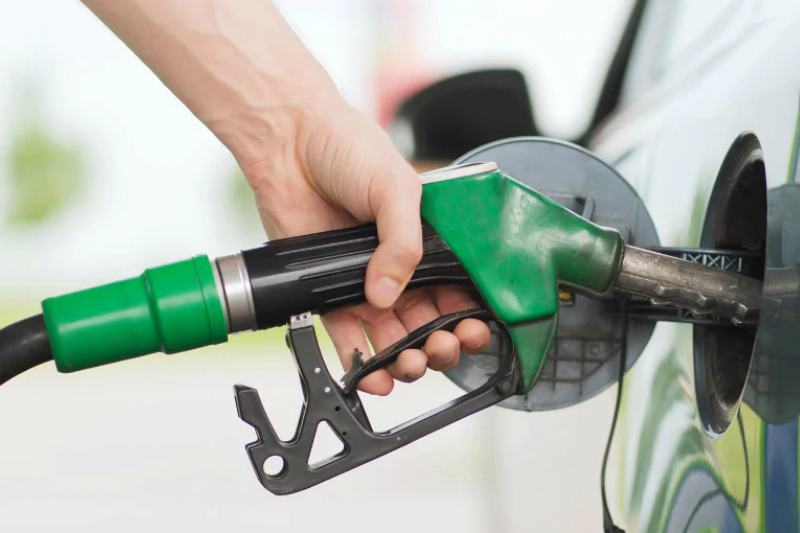 Providing a bit of relief to the vehicle users across the country, the PM Modi-led central government on Thursday slashed the prices of petrol and diesel by Rs 2.50. Within few hours, several states including Maharashtra, Gujarat, Tripura, Madhya Pradesh, Chattisgarh and others came forward and cut fuel prices.
While the states have reduced the sales tax and VAT charged on petrol and diesel, the centre and oil companies will take a hit of Rs 1.50 per litre and Re 1 per litre respectively in their revenue.
The prices of petrol which have crossed the mark of Rs 90 earlier is being today sold at Rs 86.97 per litre today in India's financial capital Mumbai. While the prices of diesel which has crossed Rs 80 mark earlier is being sold today at the Rs 77.45 per litre.
However, the petrol and diesel prices still remain at the highest in Maharashtra due to heavy VAT imposed by the Maharashtra government.
On the other side, in Delhi, the petrol is being today sold at Rs 81.50 per litre whereas, the diesel is being sold at Rs 72.95 per litre. Delhi has the cheapest fuel rates among all metros and most state capitals because of lower taxes.
If we talk about the other cities, a litre of petrol is being sold at Rs 83.35 in Kolkata, Rs 84.70 in Chennai, Rs 86.40 in Hyderabad, Rs 82.14 in Bengaluru, Rs 78.50 in Ahmedabad, Rs 78.94 in Lucknow and Rs 82.02 in Jaipur.
Diesel, on the other hand, is retailing at Rs 74.80 in Kolkata, Rs 77.11 in Chennai, Rs 79.35 in Hyderabad, Rs 73.32 in Bengaluru, Rs 76.24 in Ahmedabad, Rs 70.99 in Lucknow and Rs 75.36 in Jaipur.
As the petroleum is still excluded from the GST regime, prices vary every day according to local VAT rates.
Interestingly, since mid-August, the petrol price has risen by Rs 6.59 a litre and diesel by Rs 6.37 – the most in any six weeks after the daily price revision was introduced in mid-June last year.
Also on Monday, domestic cooking gas (LPG) rates were hiked by Rs 2.89 per 14.2-kg cylinder to Rs 502.40 on account of higher GST applicable on the base price. This is the fifth straight monthly increase in subsidized LPG rates. It was priced at Rs 491.21 in May.
Also Read: Arun Jaitley cuts petrol, diesel prices by Rs 2.50, urges states to follow suit