Petrol, Diesel Prices Hiked Again, Crosses Rs.100 Mark In Mumbai
Petrol, Diesel Prices At Record High, Petrol Crosses ₹ 100 Mark In Mumbai, Rajasthan's Sri Ganganagar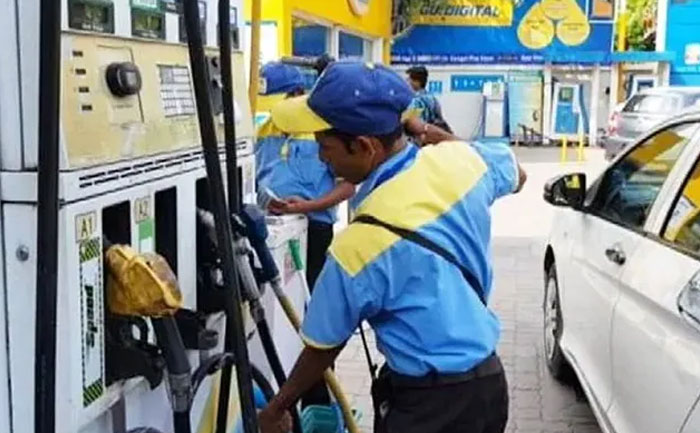 The common man is facing the bane of coronavirus, rising prices of daily necessities and fuel too. On Saturday, May 29 oil Petrol and Diesel prices reached a new high in major cities of India. Oil companies have once again hiked the prices. Fuel prices were hiked for the 15th time since May 2. Today a litre of petrol in Mumbai costs Rs. 100.19 and Rs 105.15 per litre in Sri Ganganagar(Rajasthan).
Here are the latest petrol and diesel prices:
City                Petrol       Diesel
Delhi             93.94        84.89
Mumbai      100.19      92.17
Chennai      95.51       89.65
Kolkata        93.97        87.74
(Source: Indian Oil)
Fuel prices differ from state to state depending on local taxes such as VAT and freight charges. Rajasthan levies the highest value-added tax (VAT) on petrol in the country, followed by Madhya Pradesh and Maharashtra.
The state-run oil marketing companies such as Indian Oil Corporation (IOC), Bharat Petroleum, and Hindustan Petroleum align the rates of domestic fuel with that of global crude oil prices. They do so by taking into account any changes in the foreign exchange rates. Any changes in fuel prices are implemented with effect from 6 am every day.
Also Read:  Petrol Price Surges To Almost Rs. 100 /litre In Mumbai