Petrol and Diesel Prices Hiked Once Again; Check Prices In Major Cities
Fuel Price Hike: Petrol Crosses Rs. 105 in Mumbai. Check latest rates in your city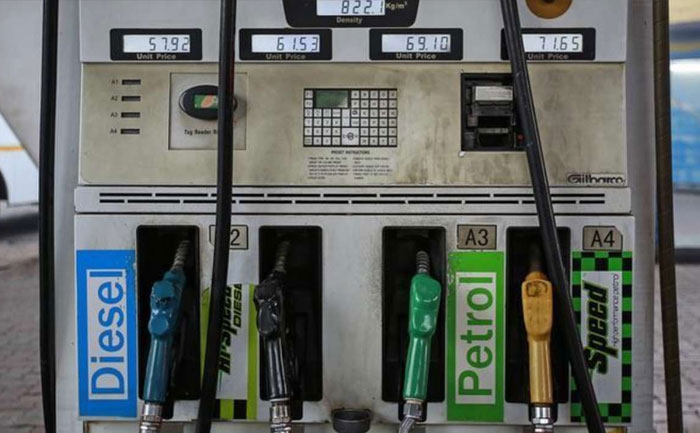 Fuel prices were raised once again in the country. After remaining steady for two days, petrol price was hiked yet again on Friday(July 2). Petrol now costs over ₹100 in eight state capitals now. Though petrol got costlier, diesel prices were unchanged, according to price notification by the oil retailers.
This was the 33rd hike in petrol rates since 4 May. The state-owned oil firms ended an 18-day hiatus in rate revision. They had been observing it during assembly elections in states like West Bengal.
Petrol price in Delhi today stands at Rs 99.16 per litre. Diesel in the capital city is retailing at Rs 89.18 per litre. Mumbai's petrol cost is the highest across metro cities, standing at a staggering Rs 105.24 per litre. Diesel in the country's financial capital costs Rs 96.72 per litre. Petrol is selling at ₹100.13 in Chennai, whereas diesel costs ₹93.72 in the Southern city.
Petrol has crossed Rs 100-a-litre mark in Rajasthan, Madhya Pradesh, Maharashtra, Andhra Pradesh, Telangana, Karnataka, Jammu, and Kashmir, Odisha, Tamil Nadu, Ladakh, and some cities of Bihar and Punjab. Diesel, the most used fuel in the country, has crossed ₹100 in some parts of Rajasthan and Odisha.
Here are the latest rates in your city:
1. Delhi:                          Petrol price – ₹99.16 per litre;                        Diesel price – ₹89.18 per litre
2. Mumbai:                    Petrol price – ₹105.24 per litre;                     Diesel price – ₹96.72 per litre
3. Kolkata:                     Petrol price – ₹99.04 per litre;                        Diesel price – ₹92.03 per litre
4. Chennai:                    Petrol price – ₹100.13 per litre;                     Diesel price – ₹93.72 per litre
5. Bengaluru:                 Petrol price – ₹102.48 per litre;                     Diesel price – ₹94.54 per litre
6. Hyderabad:                Petrol price – ₹103.05 per litre;                      Diesel price – ₹97.20 per litre
Also Read: Fuel Price Hiked Again: Petrol Closes In On ₹105 In Mumbai