PewDiePie more popular than LeBron James
PewDiePie's name is just as recognizable to Gen Z as LeBron James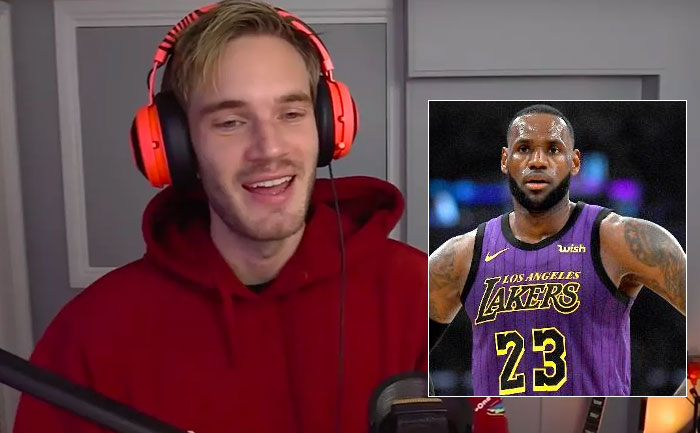 PewDiePie may have lost out to T-Series in the subscribers fight but he hasn't shed much popularity for it. According to a research from Morning Consult, Youtuber PewDiePie is more popular amongst young Gen Z males than LeBron James.
The study surveyed about 2,000 Americans between 13 and 38. The results of this survey clearly indicate that 72% of Gen Z and Millenials follow Social Media influencers. PewDiePie's influence has increased with the rise of gaming popularity.  62% of the participants admitted they're likely to follow gaming content creators on Social Media, according to Jeff Cartwright, VP of content, marketing and communications at the research firm.
"We're seeing a 'newish' rise in what it means to be a thought leader," Cartwright said.
It's certainly hard to box in the influencer tag to a certain type. Media influencers vary from PewDiePie to climate activist Greta Thunberg. "It's hard to keep them in boxes," he added.
Gen Z trusts media influencers more than celebrities or athletes. Cartwright claimed that this was a result of the influencer's ability to be authentic. Authenticity was a trait valued highly by Gen Z and Millennials with 58% saying it is very important.
88% of Gen Z and millennials admitted they learnt about new products through social media and about 56%  have purchased products after seeing an endorsement by someone they know.
YouTube and Instagram attract the maximum amount of Gen Z and Millenial followers with 53% of Gen Z and 41% of Millenial men preferring YouTube. 43% of the Gen Z and 40% of Millennial women prefer Instagram.
ALSO READ: T-Series On Course To Become YouTube's Most Subscribed Channel