The Batman: Colin Farrell and Andy Serkis to join Robert Pattinson?
Andy Serkis, Colin Farrell to Join Robert Pattinson in Matt Reeves' The Batman; Deets Here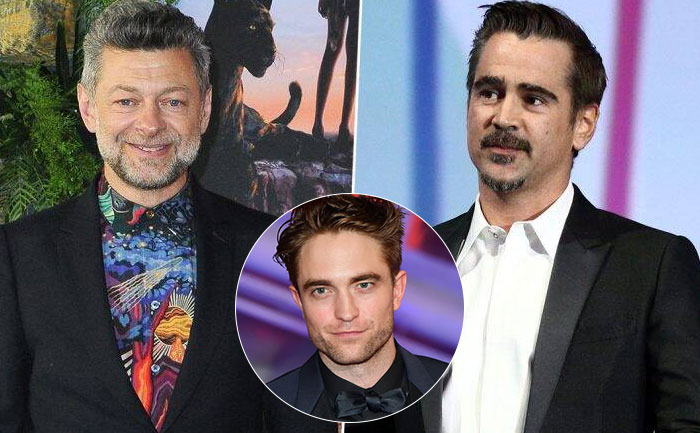 Matt Reeves' upcoming film The Batman has been hitting the headlines ever since Robert Pattinson was confirmed for the leading role. Reports abound that the makers are now in talks with Andy Serkis & Colin Farrell to essay roles of Alfred Pennyworth and Penguin, respectively.
As reported by Hollywood Reporter, Colin Farrell is in the talks with the makers for the portrayal of villainous Penguin in the film. Penguin is one of the biggest villains of DC and is famous for his manipulation techniques and the umbrella.
If all goes well then this will be Colin Farrell's first superhero film after playing Bullseye in 2003 Daredevil.
In a recent expose by scooper Daniel Ritchman via Youtube, "Reeves' The Batman will explore a detective case — when people start dying in strange ways, Batman must go deep into the dark world of Gotham to find clues and solve the mystery/conspiracy connected to Gotham City's history and criminals. In the film, all of Batman Rogues Gallery are already out there and active, similar to the comics and animated shows/movies. The film will have multiple villains, as they are all suspects."
The "noir-Batman" concept has also been confirmed by Reeves. The movie also has Zoe Kravitz essaying the role of Catwoman and Paul Dano stepping into the shoes of the Riddler.
Warner Bros. is going to release The Batman on June 25, 2021, in theaters worldwide.
On the work front, Farrell is going to be seen next in Guy Ritchie's The Gentleman that also has Matthew McConaughey, Charlie Hunnam, Henry Golding, and others.
Also Read: The Batman: Jason Momoa, Gal Gadot welcome Zoe Kravitz although look out for Sophie Turner reaction