PewDiePie Net Worth: YouTube Star's Earnings For 2019 Revealed
How much did the YouTube Star earn in 2019?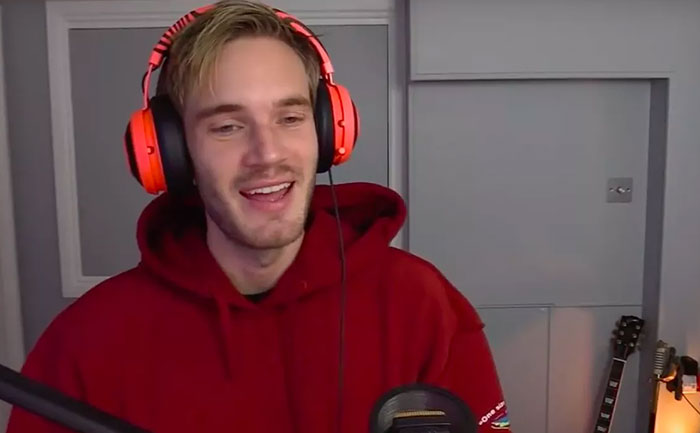 YouTube star PewDiePie recently announced that he was quitting YouTube. However, in the wake of his departure experts have now revealed how much the YouTuber earned in 2019 through the streaming platform. According to experts, PewDiePie made a cool 54million in 2019 with 7million of those coming in September alone. The Swedish creator earned around £3million in November and that was his least successful month of the year. This monthly revenue was calculated using Selfy which calculates the minimum and maximum monthly revenue from selling merchandise and from ads.
The YouTube creator has earned around 6,9million during September in ads and merch. This was his most successful month and also the same time PewDiePie started creating Minecraft content for YouTube. PewDiePie married his girlfriend of eight years in August which was also his second most successful month. He had hinted back then that he was contemplating taking a break from YouTube.
"I do think it would be good for me to take a break at some point. It would be nice to not have YouTube in my brain for the first time in 10 years."
PewDiePie was the most subscribed creator on YouTube between 2013 to 2019 with 102 million YouTube subscribers. Indian record label T-Series eventually overthrew PewDiePie with over 123 million subscribers.
However, despite his overwhelming success, PewDiePie recently announced that he would be stepping back from YouTube.
"I am taking a break from YouTube next year," PewDiePie said in a YouTube video posted on December 16. "I wanted to say it in advance because I made up my mind. I'm tired. I'm feeling very tired. I don't know if you can tell. Just so you know, early next year I'll be a way for a little while. I'll explain that later but I wanted to give a heads up."
ALSO READ: Here's Why PewDiePie Has Been Censored/Banned In China?