Pictures of model swimming with sharks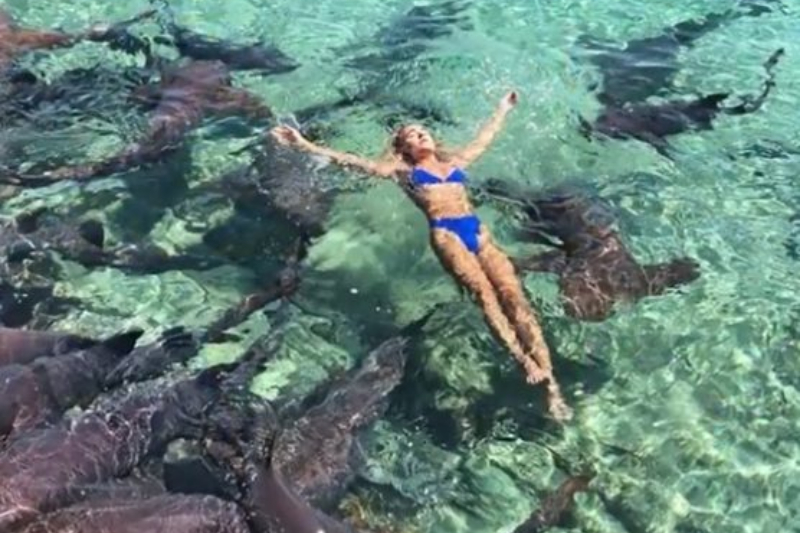 Some unpleasant and unfortunate situation was pulled over by a 19 years old Instagram model who was bitten by a shark when she was floating in a marina and attempting for clicking photos with nurse sharks.
The name of the model is Katarina Zarutskie and she is from California's Laguna Beach. She is a nursing student of University of Miami and it was in Bahamas' Staniel Cay that she entered the marina for swimming with many nurse sharks.
Just to inform, nurse sharks are mostly quite humble and unassertive but one should not forget the fact that they are eventually sharks and can turn aggressive at any moment.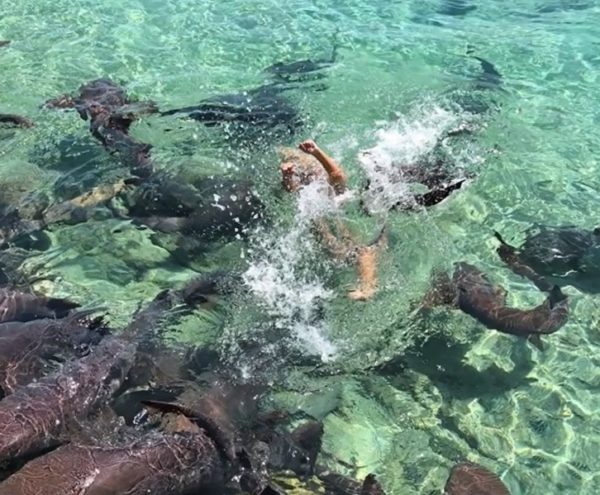 When the model was swimming in the marina with many sharks around her, one shark bit her arm by mistaking it to be a piece of food. Afterwards , Katarina was dragged underwater by the shark who pulled her by her arm.
Also Read: BJP celebrates 'Black Day' to commemorate 43rd year of Emergency
This moment had been caught on camera by the father of Katarina's boyfriend who was photographing it all.
Well the model somehow managed to free herself and reached the marina's side. Later she held the injured arm above water and we must say that it was a smart move, considering the fact that other sharks might also bit her arm after seeing the wound.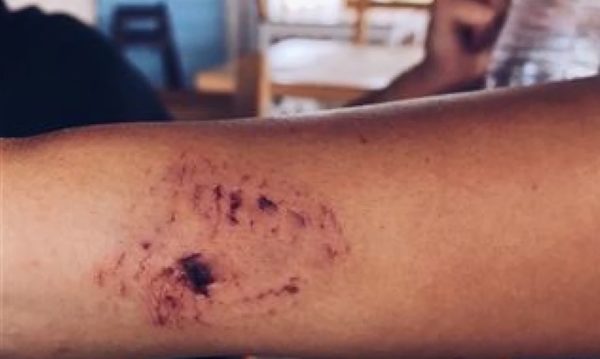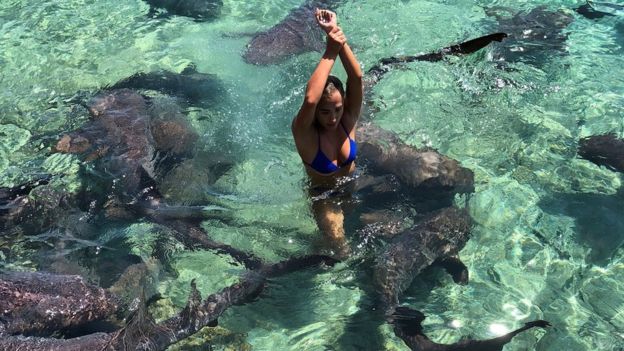 She claims that she is not afraid of sharks. And the marina had a warning sign which says that sharks bite occasionally so individuals should swim at their risk. However, the model claimed to not have seen it.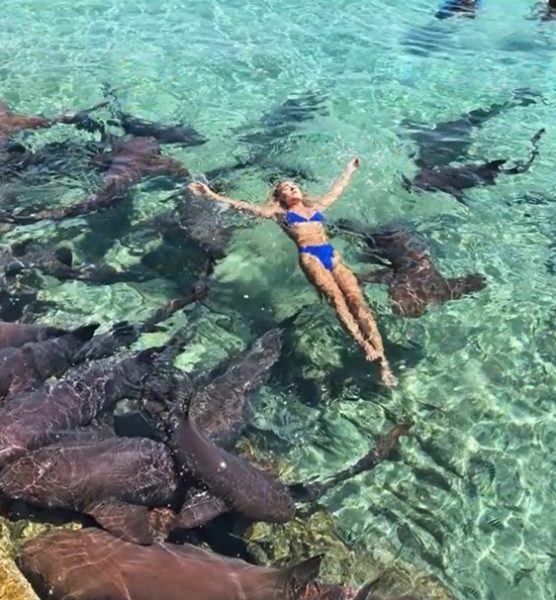 Katarina is of the opinion that sharks didn't harm her but at the same time, she says, "I am lucky to have my hand. They are wild animals and it's an uncontrollable situation."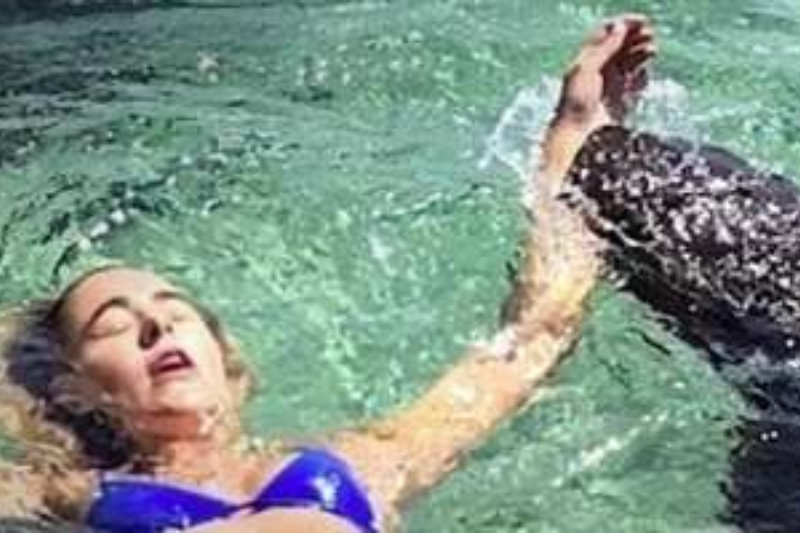 She further said that this was a 'big learning lesson' for her and everyone hopes that she wouldn't risk her life now by doing any such overconfident act.
Also Read: Know the rare facts about elusive Priyanka Gandhi Vadra