India Fights Corona: PM Modi announces nationwide lockdown from midnight
Prime Minister Modi announces nationwide lockdown to combat Coronavirus in the country for 21 days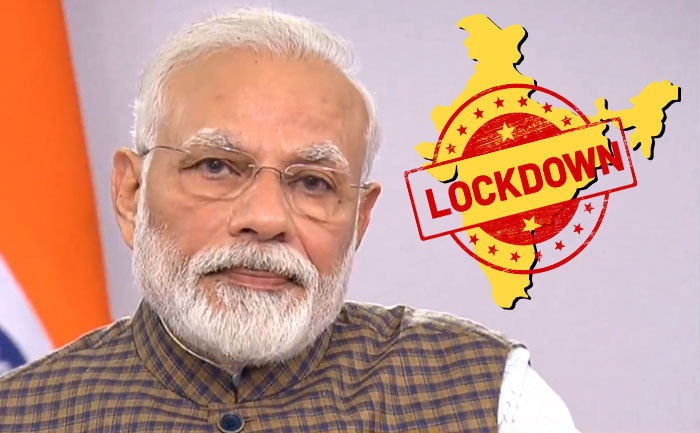 Prime Minister Narendra Modi is addressing the nation today at 8 pm regarding the coronavirus outbreak. He is asking the citizens to follow the rules set by the government to combat COVID-19. The first thing the PM has shared is that the country will be going under complete lockdown from midnight.
Narendra Modi has said that to fight the new coronavirus India will go for a nationwide lockdown from Midnight. This will be for a span of 21 days. He has further cautioned the Indians to follow the procedures diligently and not step out of the house. If the people do not follow it stringently the whole country will be pushed back 21 years.
"Jaan he to Jahaan he", says PM Modi while appealing the nation to follow lockdown. He added that the Center and State government is making all efforts to ensure that the citizens to not face any inconveniences. All efforts are being made that they will get what is essential.
 This is the Prime Minister's second address to the nation on coronavirus within a week. In his last address on 19 March, the prime minister had advocated for a 'Janata Curfew' on 22 March. Modi had also asked people to show their appreciation for medical and essential workers by clapping for them at 5 pm for five minutes on 22 March.
People followed his call and came to their terraces and balconies in large numbers to salute the frontline warriors in India's fight against the coronavirus pandemic.
Deaths from the coronavirus pandemic have topped 17,000 across the globe, according to an AFP tally. The count of coronavirus cases in India has crossed 500, including 9 deaths.
Also Read: Health Ministry Officials Claim That Coronavirus Cases Have Reduced By 60%