National Sports Day 2019: PM Modi to launch Fit India Movement
PM Narendra Modi to launch 'Fit India Movement' today; to live-stream event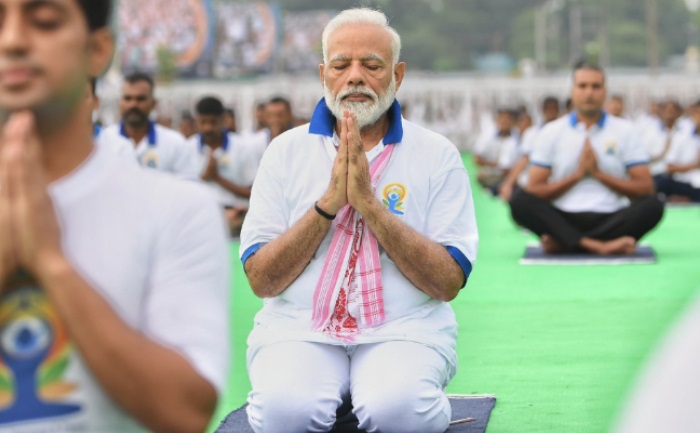 Prime Minister Narendra Modi has been an active promoter of sports and fitness culture. Today on National Sports day 2019 or Khel Diwas the PM is all set to launch the Fit India Movement. The event will be held at Indira Gandhi Indoor Stadium, New Delhi. It will be live-streamed on Doordarshan between 10 AM to 11 AM. The PM aims to make physical activities and sports a part of the daily life of the citizens to lead a healthy life.
He will not only address people but will also administer the participants a fitness pledge.
PM Modi made the announcement in an episode of 'Mann Ki Baat' on Wednesday."On 29th Aug, on the occasion of National Sports Day, we will launch 'Fit India Movement' in the country. I want to see you fit and make you fitness-conscious," said PM Modi.
National Sports Day marks the birth anniversary of hockey legend Major Dhyan Chand. The man under whose leadership India dominated the world in Hockey. The country won three Olympic Golds in 1928, 1932, 1936. Chand also served in the army and has over 500 goals to his name. He was known as the Wizard for his sublime ball control and was a delight to watch on the ground.
India's highest award for lifetime achievement in sports is the Dhyan Chand Award has been named after the hockey legend. His birthday is celebrated as the National Sports Day across the country. 29th August 2019 will mark the 114th birth anniversary of Chand with the Indian government launching the Fit India movement on the day.
Also Read: PM Narendra Modi honoured with UAE's highest civilian award