Prime Minister Narendra Modi to address the nation at 8 pm
PM Narendra Modi to address the nation at 8 pm days before his customary address to the nation on Independence Day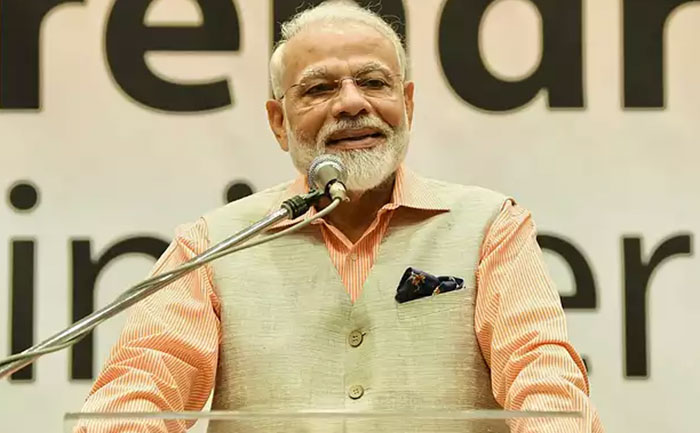 Prime Minister Narendra Modi is all set to address the nation tonight at 8 pm. This address of the PM is coming days before his customary address to the nation on Independence Day. This news was shared by the PMO office on their Twitter handle. Prime Minister Narendra Modi's address will be telecast LIVE on India TV.
Check out the tweet here:
Prime Minister Shri @narendramodi will be addressing the nation at 8 PM today.

— PMO India (@PMOIndia) August 8, 2019
The PM's address is likely to be on the historic step of abrogating Article 370 of the Constitution which granted special status to Jammu and Kashmir. He might also address the passing of the bill that bifurcates the state into two union territories.
The PM might explain the government's plan for Jammu and Kashmir and the steps they will be taking to bring about development in the valley. Reportedly the government has planned to rope in big investors into the state, fast track the Srinagar Metro and involve people in the development process.
Pakistan, which has been insisting on terming Kashmir as a disputed international issue and has expelled the Indian envoy in Islamabad, this too could find mention in the Prime Minister's speech. The United States too is keeping an eye on India after the abortion of the controversial Article 370.
The last time Prime Minister Narendra Modi had addressed the nation was on March 27 during the Lok Sabha elections. He had announced that India had demonstrated anti-satellite missile (A-Sat) capability by shooting down a live satellite.
Also Read: PM Narendra Modi to Feature on Bear Grylls' Man Vs Wild