Kanhaiya Kumar calls Narendra Modi a 'nalayak son'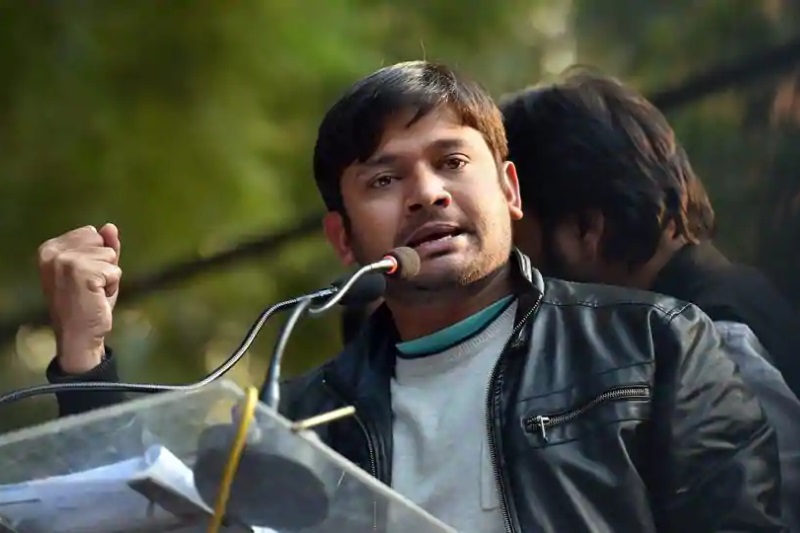 Former Jawaharlal Nehru University Students Union (JNUSU) president Kanhaiya Kumar took a jibe at Prime Minister Narendra Modi and called him a Nalayak (Incompetent) son, who does not take care of his mother.
Addressing a rally organised by the United Youth Front in Mumbai on Sunday, Kanhaiya Kumar cited Modi's angry response to the alleged insult of his mother by Congress member Raj Babbar. Kumar made it clear that he is not attacking his mother, but Modi.
Kanhaiya Kumar said, "Prime Minister says that people make disrespectful remarks against his mother. I am not saying anything about his mother, but I am calling him 'nalayak' for failing to take care of his mother."
Days back, an event was organised in Delhi where Kumar had made similar remarks saying that only a 'nalayak' son can make his octogenarian mother stand in a bank queue while he was referring Prime Minister Modi's mother's visit to a bank during demonetisation.
Also read: Raj Babbar launches personal attack at PM Modi over falling rupee
Launching another attack at PM Modi, JNUSU president called him a good actor. Adding on he said that Modi would have received the best actor award had he been in Bollywood industry.
It is to be noted that, Kanahaiya Kumar is likely to contest the 2019 Lok Sabha elections from Begusarai in Bihar as a Mahagathbandhan candidate.
Kumar's remark came on a day when Prime Minister Modi attacked his opponents for allegedly targeting his parents. The Prime Minister claimed that the tirade was launched at the behest of Congress president Rahul Gandhi.
Modi said, "My mother sits in her house, performing religious rites, confining herself to a room, and has never visited Madhya Pradesh. She does not even know the 'R' of 'rajneeti' (politics)…Yesterday, they took the name of my mother and now my father. The Congress chief is behind this."
Also read: 'Everyone knows Gandhi Family but not Modi's father': Congress leader