PM Modi : 'Party which ruled country for maximum years never trusted people …'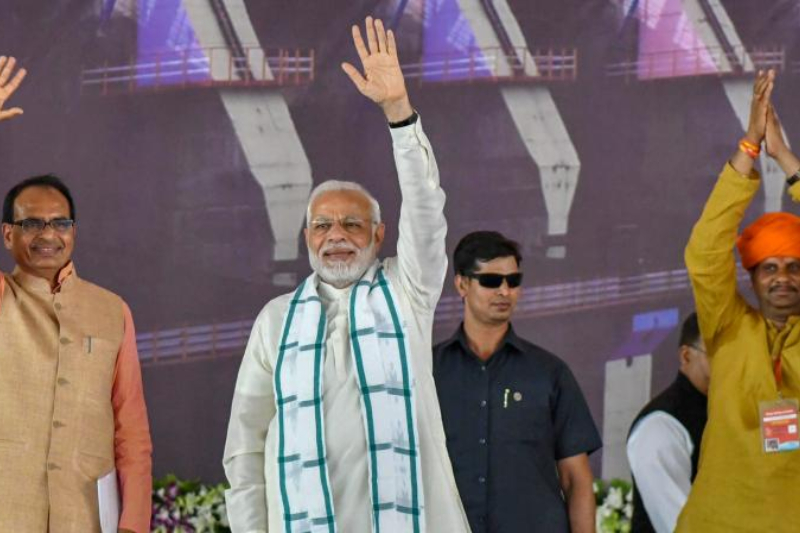 In a veiled attack on the Congress, Prime Minister Narendra Modi on Saturday said it was spreading "lies, confusion and pessimism", whereas his government was working for the welfare of people.
"People trust the BJP and its government. Those spreading lies, confusion and pessimism are cut off from the ground reality," he said.
PM Modi was addressing a public meeting after launching the Mohanpura Irrigation Project in Rajgarh district of Madhya Pradesh.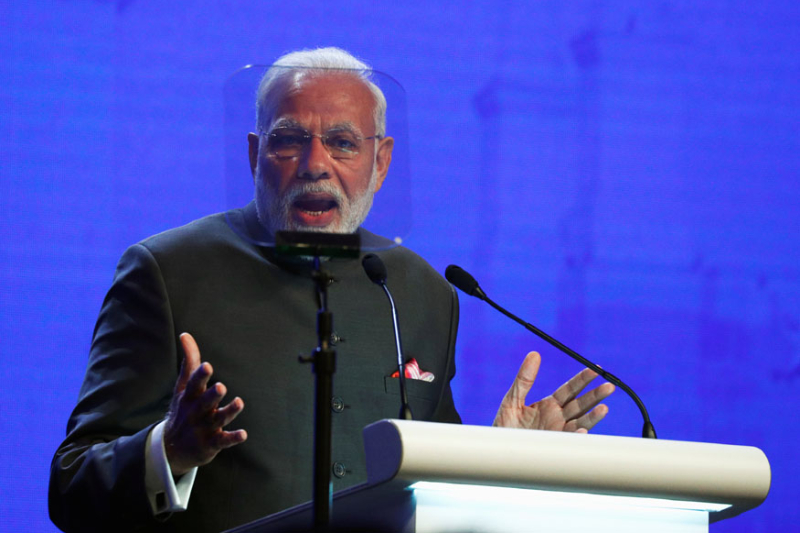 'BIMARU, an insult'
PM Modi said in the last four years at the Centre and 13 years in Madhya Pradesh, the BJP had worked for the uplift and empowerment of poor, farmers and deprived sections of society.
Also Read: PM Modi to launch irrigation projects worth crores from poll-bound MP today
When the Congress ruled the State, Madhya Pradesh was called a BIMARU State. "The Congress never saw this as an insult to the people of the State. The BJP had worked hard to remove this tag," he added.
Pays tributes to Syama Prasad Mookerjee
The Prime Minister paid tributes to Jana Sangh founder Syama Prasad Mookerjee, saying it was his vision to strengthen education, health, finance, and security. "His vision was to impart skills to the youth and give them an opportunity so that they become capable of serving the country. Programmes like Startup, Make in India are a reflection of his ideas," he said.
"It was unfortunate that to glorify one family, deliberate attempts were made to belittle the contributions of other towering personalities in the country," he said.
The party which ruled the country for maximum years never trusted the people and their hard work. "They did not trust the strength of the country. In the last four years, we never spoke of frustration and dismay. We are the ones who are marching ahead with confidence," he said.