PM Modi, Putin sign 'S-400 Triumf' deal; Trump threatens tough sanctions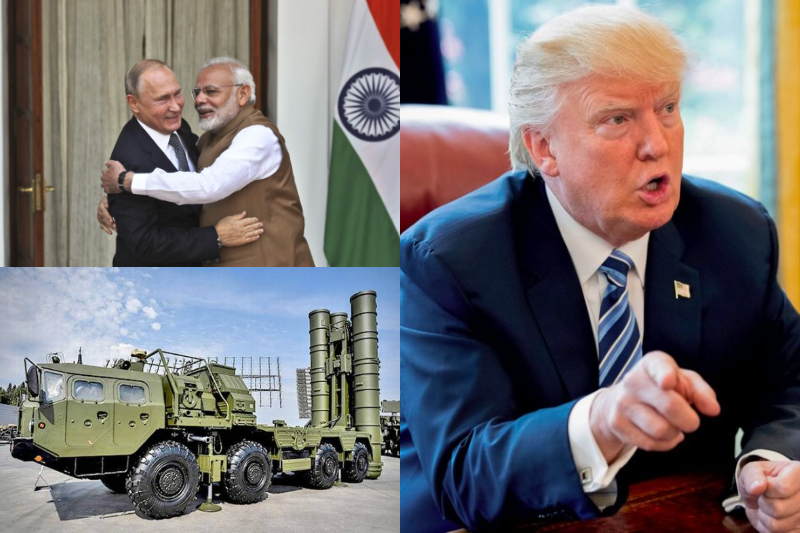 Amid a threat of tough sanctions from the US President Donald Trump, India on Friday signed a much-awaited $5 billion deal with Russia to procure Moscow's most advanced air defence system, the S-400 Triumf.
Notably, the deal was signed between Prime Minister Narendra Modi and Russian President Vladimir Putin. S-400 is known as Russia's most advanced long-range surface-to-air missile defence system. The S-400 is an upgraded version of the S-300 systems, manufactured by Almaz-Antey. It has been in service in Russia since 2007.
The S-400 is also known as the SA-21 Growler by the North Atlantic Treaty Organisation or NATO. It can hit aircraft, cruise missiles and even fast-moving intermediate-range ballistic missiles. The S-400 has three components — the missile launchers themselves, a powerful radar and a command centre.
The S-400 can engage almost every type of modern warplanes. Advanced jet fighters with stealth capabilities will also find it difficult to operate in a battlespace where the S-400 is deployed.
On the other side, the United States has hinted at tough sanctions against any nation that buys advanced military hardware from Russia. Russia has been an important supplier of defence hardware to India for decades.
Interestingly, China was the first foreign buyer of the S-400 Triumf. It has sealed a government-to-government deal with Russia in 2014.
Russian President Vladimir Putin is on a two-day visit to India. He arrived in New Delhi on Thursday.
Also Read: India, Russia to sign million dollar deal for S-400 air missile system: Reports