PM Modi to reach farmers via video call on June 20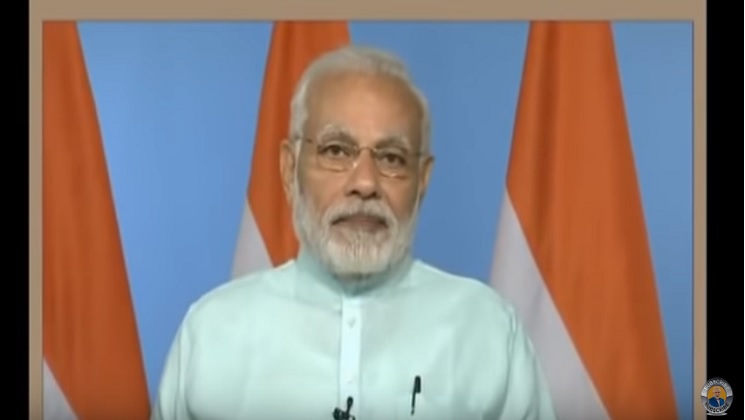 NEW DELHI: The Bharatiya Janata Party-led Narendra Modi government is trying to reach the people who voted them to power in 2014. Leading the move, the Prime Minister announced that he will speak with farmers on the issues of agriculture sector over video call on June 20.
Modi stated that on June 20 at 9:30 am, he will interact with all the farmers of the country through a video call, in order to address the issues related with farming and agricultural problems in the country. This video call will be enabled through three lakh Common Service Centres (CSCs).
With this move, the Union government is trying to woo the farmers who are the worst sufferers of development. The Prime Minister and his team is trying to promote his Digital India move.
Though the Modi government is celebrating the success their pet scheme Swacch Bharat Abhiyaan and Digital India, doubt over the success of these schemes are still under question.
Technological glitches:
Considering the case of  Digital India, many schemes of the present Union government have received a good response. Yet, the primary challenge which the government is facing is the technological glitches associated with it.
As per the Census 2014 data. The literacy level for males in rural India was 72.3 percent, while for women it stood at 56.8 percent. Now, with the Prime Minister trying to reach the farmers, who are mostly rural, the question remains how can the Digital India initiative-led video call interaction going to help?
With women farmers, it would be a big challenge. And for those who have lost their husbands and fathers, due to suicides committed by them, the initiative might not be that helpful.
Government's Plan:
In order to get away this challenge, the government is trying to reach the farmers through CSCs. The CSCs acts as a platform where delivery of government services are performed digitally and it makes the upcoming interactions easier.
The Prime Minister interacted with 4 crore women who got free cooking gas (LPG) connections under Pradhan Mantri Ujjwala Yojana, under this same move on Friday.
Interacting with women, Modi confirmed his next interaction with the farmers of the country.  He said, "On 20th (June 20) at 9:30 am, I will be talking to farmers. On that day in your CSC centres…can you host them? I will talk to those farmers. Your CSCs will become so powerful (agents of delivery)…that PM of the country will talk directly to villages, via the three lakh CSCs."
What Next?  
With eye on the upcoming 2019, general elections, the BJP-led central government is trying to play with all of its cards, termed to be 'successful'. As the popularity of Modi has diminished, in comparison to 2014, the saffron party is leaving no opportunity to woo the voters.