Raksha Bandhan 2019: 7 Best Gifting Ideas For Your Siblings
Unique Rakshabandhan gift ideas for your siblings
Raksha Bandhan, which is also spelt as Rakshabandhan, is one of the most popular Hindu festivals celebrated across the globe. On the occasion of Rakhi, sisters of all ages, irrespective of married or unmarried, tie a rakhi around the wrists of their brothers, aiming to protect their brothers from all evils. In exchange of Rakhi, brothers give their sisters a gift. It is believed that investing in buying gifts for their sisters are a good sign for them.
There is no better occasion than Raksha Bandhan to strengthen the relationship between a brother and sister. The actual meaning of Raksha Bandhan is the bond of protection or care, is now principally applied to this ritual. This is the ideal time to make your sibling feel the 'love and care' with a token of endearment!
We have brought you seven gifts ideas for brothers and siblings to make this festival more memorable. Are you thinking of giving gifts to your siblings, then you should read the following gifting ideas for Raksha Bandhan?
Rakshan Bandhan 2019: 7 Gifting Ideas For This Rakhi
1. Handmade Photo Collage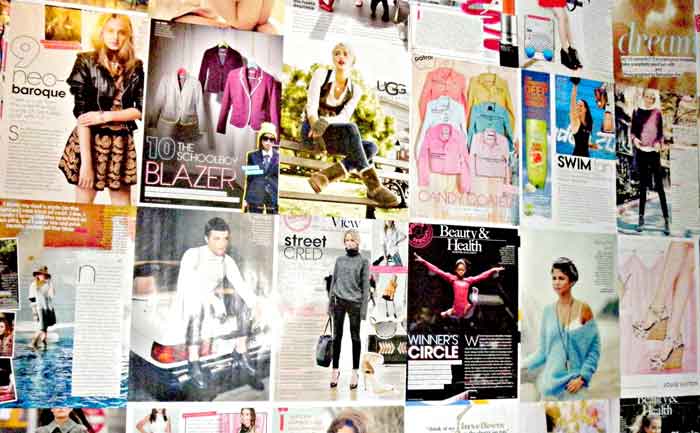 Photo collages are the best way to show more love, in one frame on Raksha Bandhan. It is the best gifts you can give to hang on the wall and sometimes, it can bring in life to the wall of memories you have at home. Every memory can be collected within a frame and cherished forever.
Materials:
Construction paper or Cardstock
Photos
Glue stick
Scissors
Step 1: Pick and choose the photos you want to use.
Step 2: Lay them out and play around with different shapes and sizes to create your design.
Step 3: Then start glueing them in place on your paper.
Step 4: You can just choose photos randomly or design collages that follow a specific theme, such as friends, cousins, family, pets, and more
Step 5: Use a stretched canvas for a collage you can hang up and display.
2.Self- Curated Gift Box
Buying gifts is never easy. If you don't know what to buy for your sibling on this Rakhi, you can always consider a curated gift box. All you have to do is go to Amazon or any other online shopping apps and purchase what is best suited to your sibling. You can order sheet masks or perfumes off Nykaa, you can also purchase chocolates or buy a watch or shoes, and throw it all on a basket and you're good to go.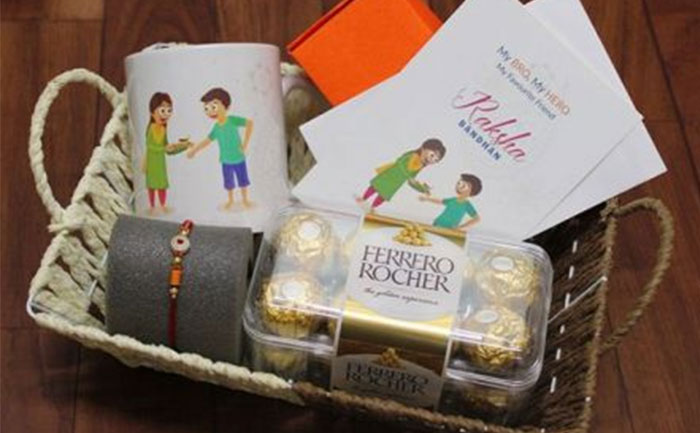 3. Customized Mugs

You can purchase plain ceramic mugs in different colours. Just choose one and with the help of acrylic paint you create anything artistic on the mug and you can also add your Raksha Bandhan wishes on the mug to personalize it to your sibling or you can add photos on the mug.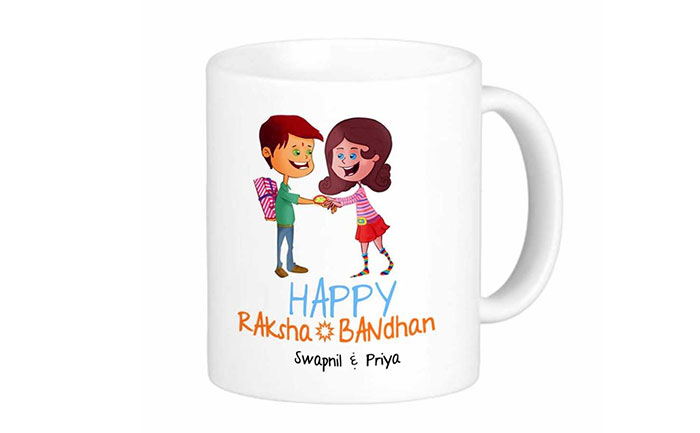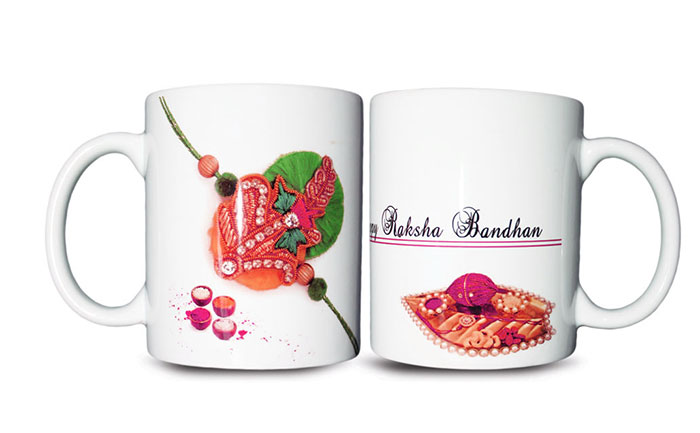 4. Gift Card
Short of time? You can just give your sibling a gift card to their favourite brand and they can choose their own gift by themselves. Everyone's happy and there won't be any disappointments.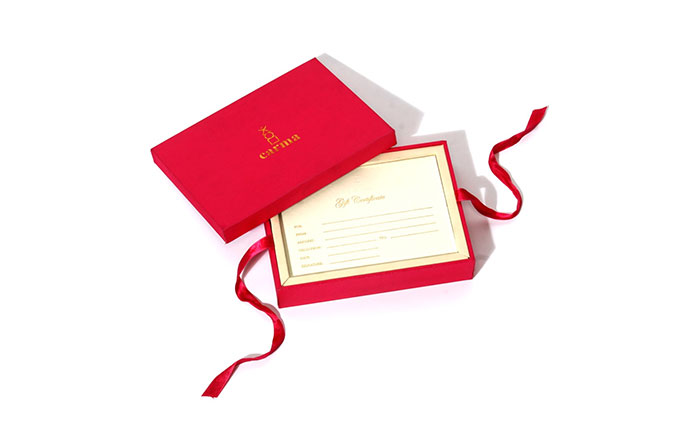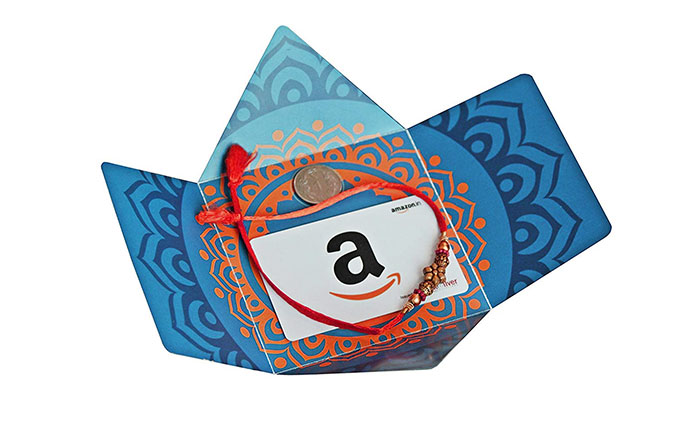 5. Personalized T-shirts
Personalized t-shirt carries all the messages which you want to tell your sibling. Its something which you can give to your sibling on the auspicious day of Raksha Bandhan. You can also add personalized messages or photos on the T-shirt.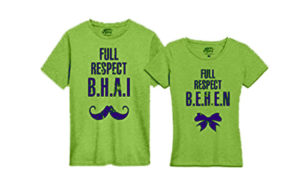 6. Handmade Rakhi
Nothing feels more special than a handcrafted present. Your brother will feel special in flaunting a rakhi made by you. It is not very difficult to make one. All you need is to visit the crafts store and use your creativity!
Here is a simple rakhi you can make in no time. Watch the video below.
7. Personalized Keychain
Surprise your sibling this Raksha Bandhan, buy gifting them a personalized keychain. Just mention his name and tell him that that he is the world's best brother! The same goes for your sister. Have a look at these personalized keychains.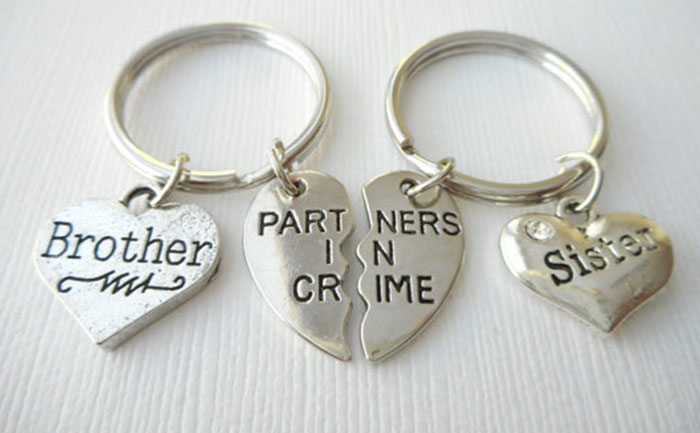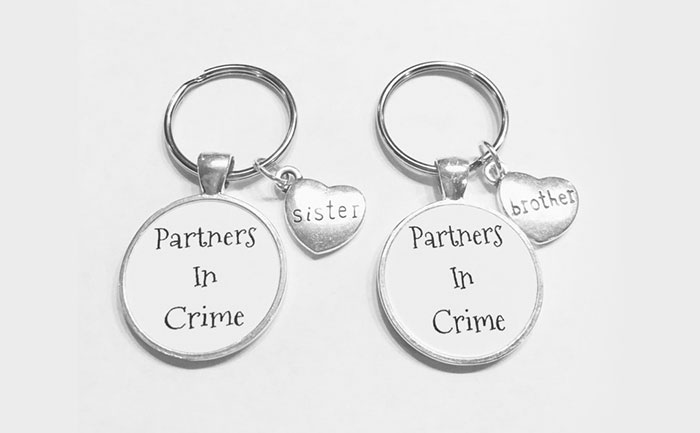 ALSO READ: Raksha Bandhan 2019: Date, Time, Significance And Legends Behind The Festival