PM Narendra Modi extends lockdown over Coronavirus till May 3, 2020
COVID-19 Lockdown: PM Narendra Modi addressed the nation today and extended India's lockdown till May 2020.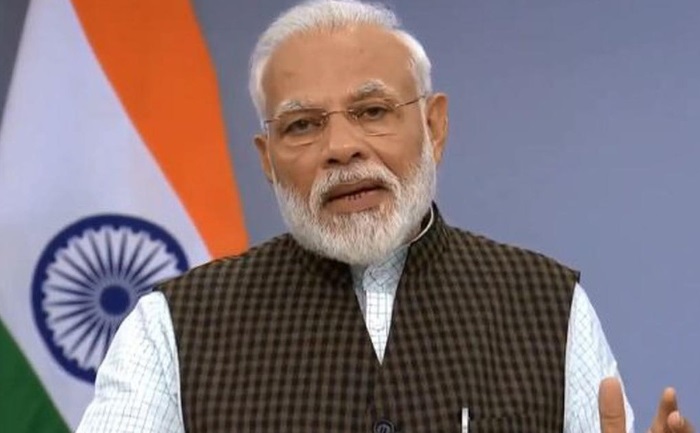 Prime Minister Narendra Modi has once again addressed the nation at 10 AM today as the 21-day deadline to curb the spread of coronavirus ends on April 14. Notably, this was PM Modi's fourth address since the COVID-19 lockdown.
In his latest address, Prime Minister Modi has extended India's lockdown over Coronavirus outbreak till May 3, 2020.
Here are the highlights of the PM Narendra Modi's fourth address:
You people have helped save the nation. I am aware of the challenges you all are facing. Some of you are away from home, others are finding it difficult in getting food, essentials. I bow to all of you.
The lockdown will continue till May 3, 2020, to curb the spread on COVID-19.  Till April 20 the lockdown will be strictly followed.
We have to ensure that we do not allow the coronavirus to grow. Hotspots have to be isolated ad lockdown enforced more stringently.
Next one week, the fight will be tightened and lockdown will be enforced even more strongly.
Some essential activities may be allowed in areas which show improvement after April 20 in the coronavirus fight.
If any area turns back after relaxation then more stringent curbs will be reintroduced.
The Centre and states are working hard to reduce the hardships of farmers. There is enough stock of essentials. Supply chain hurdles are being removed.
Take care of the elderly and follow the rules imposed diligently.
Our resolve to fight the pandemic is a true tribute to Baba Saheb Ambedkar. The country has shown 'we the people of India' spirit during the lockdown.
India didn't wait for the crisis to aggravate. Many developed nations are facing challenges in fighting against the spread… statistics are proof.
The total number of positive coronavirus cases rose to 9,152 in India, as per the Health Ministry data today.
Also Read: COVID-19 Pandemic: Maharashtra Crosses 2,000 Mark