Pooja Bhatt Slams Faizal Siddiqui For 'Depraved' TikTok Video
She took to Twitter requesting TikTok to take down the video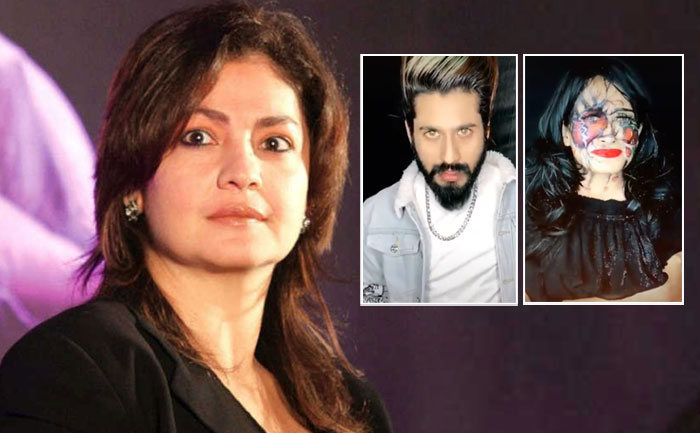 TikTok creator Faizal Siddiqui came under fire when his video was accused of propagating violence against women. Faizal Siddiqui has been heavily criticized for the video and actor-filmmaker Pooja Bhatt is all for it. She took to Twitter to address the situation and requested TikTok to take down the video. She wrote, "What on earth is wrong with people? This is depraved. How can you allow this kind of content on your platform @TikTok_IN. This man needs to be taken to task. As for the woman in the video-do you realise what immense harm you are causing by participating in this?"
The video in question shows Faizal Siddiqui taking revenge on a girl by throwing a liquid on her that damages her face. Many have likened this to an acid attack. Pooja Bhatt is not the only one who found the Faizal Siddiqui video 'depraved'. The National Commission for Women has also complained to TikTok India and demanded that the video be taken down.
Faizal is the brother of popular TikTok creator, Amir Siddiqui. Amir has also had his share of controversy lately with YouTuber CarryMinati. Faizal took to Instagram to clarify the situation and explain his side of things. He has stated that the liquid in the video is clearly water and not acid. He also apologized for offending people by the video.
However, it has not appeased people. Besides Pooja Bhatt, singer Sona Mohapatra has also criticized the Faizal Siddiqui video for normalizing violence against women. The singer also expressed her relief that she never joined TikTok.