TiK Tok star Faizal Siddiqui in trouble for glorifying acid attack on women
TikTok star Faizal Siddiqui promotes acid attack in new video, police complaint filed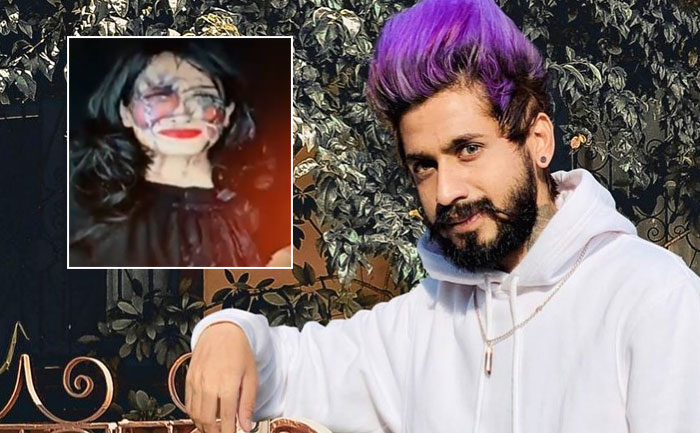 TikTok user Faizal Siddiqui has come under massive criticism. He has recently shared a video that 'glorifies' acid attack on women. Faizal Siddiqui shared a video in which he is seen throwing a liquid on the face of a woman. The video soon went viral on social media with many slamming Siddiqui for his irresponsible behavior.
Several users criticized Faizal Siddiqui for making this video and demanded action against him. Many people are also calling out TikTok for allowing such content on their app.
BJP leader Tejinder Singh Bagga took to Twitter to slam Faisal. He also requested the National Commission for Women chief Rekha Sharma to take action against Siddiqui for glorifying acid attack on women.
. @sharmarekha ji please watch the video https://t.co/KpBeurhKrX

— Tajinder Pal Singh Bagga (@TajinderBagga) May 17, 2020
NCW chief has taken cognizance of the matter and said that she will take up this matter with the TikTok authorities and Police.
I am taking it up today itself with both police and @TikTok_IN https://t.co/drBqy9ykji

— Rekha Sharma (@sharmarekha) May 18, 2020
Here is how the netizens have reacted to the controversial video:
#FaizalSiddiqui what the heck. Did i just see this guy post a tok tok video showcasing him throwing acid at a woman for dumping him. Is that what that is? What the hell is that?

— JennyFelton (@Jenny_TFHP) May 18, 2020
He is Faizal Siddiqui live in mumbai, he is member of #teamnawab… is he promoting Acid attack on girls??

FYI : he has 13.4M followers on Tiktok. @MumbaiPolice please take legal action on this. @thakur_shivangi pic.twitter.com/yde1rauucK

— Nikhil Choudhary (@NikhilCh_) May 17, 2020
I have filed complaint Faizal Siddiqui for the tiktok video promoting acid attack towards our women.
This type of act shouldn't be promoted and strict action should be taken@Rajput_Ramesh @MODIfiedVikas @indiantweeter @TajinderBagga https://t.co/NohTPDzhxi pic.twitter.com/1NkuxJaDQ7

— Ashish (@go4ashi) May 17, 2020
Faizal Siddiqui is a member of team nawab and the brother of Amir Siddiqui. His brother Amir had recently made a lengthy TikTok video where he gave his opinion on why TikTok is better than YouTube. In response to this, Youtuber CarryMinati posted a now-deleted roast video titled YouTube vs TikTok – The End.
Social media stars hold a position to influence people. They should think about what impact their video would leave on fans. Faisal's video can create a wrong mindset among his followers.
Also Read: TikTok star Faisal Shaikh aka Mr Faisu lands in trouble for THIS reason