Shocking! Shakti Kapoor laughs off over Tanushree Dutta-Nana Patekar controversy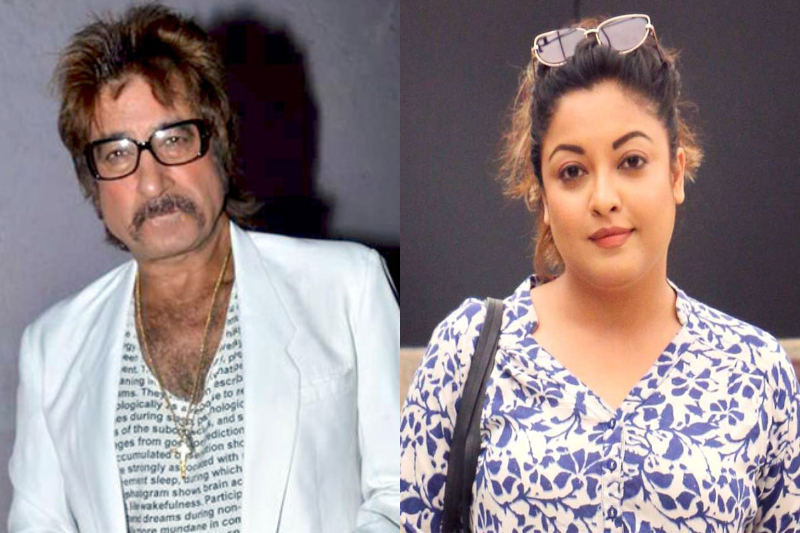 You will get all kind of expressions when you reveal something which is not expected. The same thing has happened in the case of Tanushree Dutta. Many supported her, many downplayed her. But how Tanushree would have felt when veteran actor Shakti Kapoor laughed on her allegations against Nana Patekar.
After Tanushree Dutta gained a huge support from other Bollywood stars over her allegations against Nana Patekar, famous actor Shakti Kapoor took the matter lightly and let it off go laughingly. In a recent press interaction, when Shakti Kapoor was asked about his take on the Tanushree Dutta-Nana Patekar controversy, he laughed on the matter saying that the incident took place 10 years ago and he was a kid back then.
He said, "I don't know anything about this case. This was 10 years back, I was a kid back then."
The 'Aashiq Banaya Aapne' actress recently revealed that Nana Patekar misbehaved with her on the sets of the film 'Horn Ok Pleasss'. She had accused Patekar of harassing her while shooting for a special dance number in the movie, and also accused the choreographer Ganesh Acharya of teaming up with the veteran actor, against her. Tanushree further claimed that she and her family were attacked by a mob after she refused to perform the intimate step and walked out of the sets.
After the series of revealation on Nana Patekar, many Bollywood celebrities including Priyanka Chopra, Parineeti Chopra, Farhan Akhtar, Swara Bhaskar, Shilpa Shetty, Kalki Koechlin and many others have voiced their support for Tanushree.
Meanwhile, Patekar's lawyer reportedly sent a legal notice to Dutta, demanding a written apology from her for ruining the veteran actor's image. However, Tanushree said that she hasn't received any notice from Patekar and that he should stop giving empty threats.
Also Read: Apart from Tanushree Dutta, these six actresses too faced sexual assault