Pragya Thakur Served Notice For Allegedly Violating Campaign Ban
EC Sends Notice to Pragya Thakur Over Complaints That She Campaigned Despite 72-hour Ban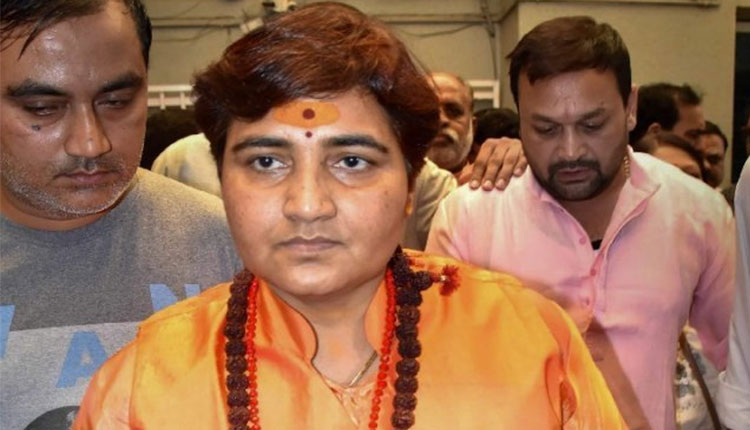 BJP's candidate Pragya Thakur who is contesting from Bhopal has been served a legal notice form the district election officer. Pragya has been served the notice for allegedly violating the campaign ban imposed on her. There have been complaints that she was campaigning during the 72-hour period when she was banned by the Election Commission (EC).
The EC had on Wednesday barred Pragya Thakur from campaigning for three days for her remarks on former ATS chief Hemant Karkare and Babri mosque demolition and also warned her "not to repeat the misconduct in future". The ban came into force from 6 am on May 2.
As per an ANI report, The officer told the BJP's candidate from the Bhopal Lok Sabha seat to reply why she campaigned despite the three-day ban for violation of the Model Code. In her response to the notice from the Election Commission, the right-wing activist had admitted that she made the remark, but added that it was taken out of context.
A police case has also been filed against the 49-year-old, who is an accused in the Malegaon blasts that killed six people and injured more than 100 in 2008.
For the uninitiated, Soon after being announced as the Bhopal candidate against Congress veteran Digvijaya Singh, Pragya had reportedly said that Mumbai Anti-terror Squad chief Karkare died during the 26/11 Mumbai attacks as she had "cursed" him. She had also added that she was among those who had razed the Babri mosque.
The voting in Bhopal will be held on Monday on the sixth of the seven-phase national election.
Also Read: NCP Supporter Thrashed For Showing Black Flag To Sadhvi Pragya Singh Thakur In MP