Prashant Bhushan: BJP's Rafale deal largest defence scam of country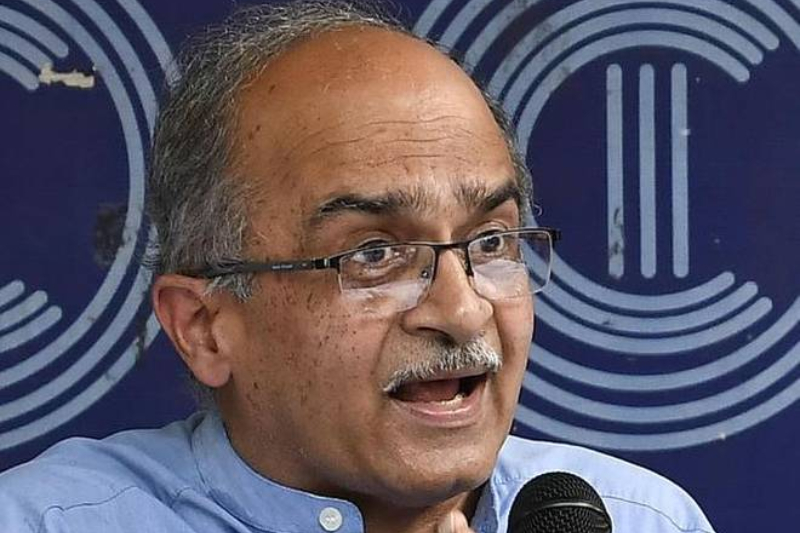 Senior lawyer and activist Prashant Bhushan on Saturday claimed that the Rafale deal was the largest defence scam of the country. He alleged that changes made to the Rafale deal for the supply of 36 Rafale fighter jets from French manufacturer Dassault to benefit Anil Ambani was "a textbook case of offences under section 7 of the Prevention of Corruption Act".
Speaking at an event organised by the Mumbai Press Club, Prashant Bhushan said that he and former Union minister Arun Shourie met CBI Director Alok Verma and handed over a complaint with regard to the Rafale deal. He, on the occasion, also hoped that the CBI would register an FIR in the matter or at least begin a Preliminary Enquiry (PE).
Responding to questions on whether the Rafale deal was similar to the Bofors scam, Prashant Bhushan said that the present defence agreement with France was a much more serious and greater cause of concern. "This (the Rafale deal) isn't merely a matter of securing the commission for a particular company, as was the case in Bofors. This is the largest defence scam that the country has seen," he said.
"The scam has left the Air Force high and dry and looted the public exchequer. This is a textbook case of section 7 of the Prevention of Corruption Act and section 13 of the erstwhile Act (before it was amended). Hence a complaint has been given to the CBI against the Prime Minister Narendra Modi, the then defence Minister Manohar Parrikar, Anil Ambani and others involved," he added.
The senior lawyer further alleged Defence Minister Nirmala Sitharaman of giving the absurd explanations.
He also asked few questions including, "The first question is that the government of the day should answer why the aircraft order was reduced from 126 fighter jets to 36 fighter jets. When the government keeps talking about Make in India why was the contract then taken away from Hindustan Aeronautics Limited (HAL)? How come the price of the fighter jets went up from Rs 670 crore per aircraft to approximately Rs 1,660 crore? How was Anil Ambani awarded the contract when he had no experience in defence?"
Earlier, the Congress party alleged that the Rafale deal was a scam where the government had granted favours to Anil Ambani-led Reliance company by making it the offset partner for the Rafale deal. Meanwhile, the BJP has denied these charges.
Also Read: Rafale deal: Rahul Gandhi meets HAL workers, lambastes Modi govt